Pressure is being piled on Sadiq Khan to make the £110 million scrappage scheme more generous
1 June 2023, 11:30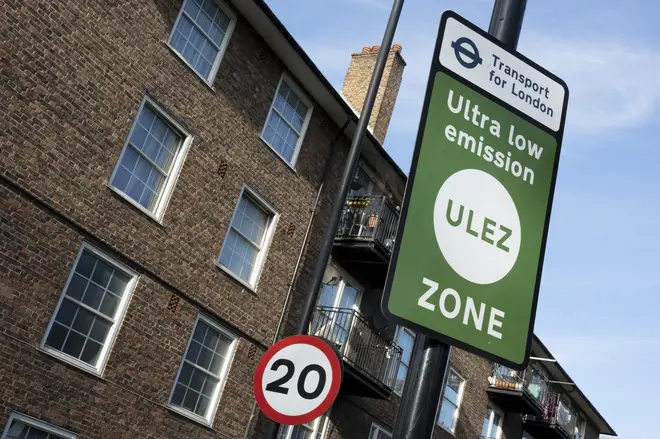 "Not good enough". Whilst has Sadiq Khan relented to growing political pressure surrounding Ulez, the Liberal Democrats want the Mayor to go even further.
This week saw 4 London Labour MPs, three in the Shadow Cabinet, pile pressure on the Mayor to make the £110 million scrappage scheme more generous.
And the Mayor has seemingly listened "I completely understand the concerns of people who may not have a compliant vehicle and are worried about how they'll make the transition".
But, there will not be any new money being plunged into the project. Instead, the Mayor has drastically loosened the criteria for which people can receive funds - City Hall figures estimate that less than a quarter of the scrappage scheme has been claimed so far.
The news will be welcomed by families receiving child benefits - all of whom can now apply - as well as registered charities - who can now claim for up to 3 cars, as opposed to one.
However, the most significant lifeline handed by the Mayor of London is to small businesses. Previously, only micro-businesses, with 10 employees or fewer, could apply.
The scrappage scheme will now incorporate all small businesses with fewer than 50 employees.
But the scheme continues to face significant opposition, particularly from Conservatives wresting to capture City Hall from Khan; with the Labour politician seeking a third term in office.
Government Minister Paul Scully is one such voice. He told LBC that there was "no more money going into it", and that changing the eligibility was just a "sticking plaster". Mr Scully reiterated his call for the Mayor to "just scrap the scheme".
Ed Miliband recently called Sadiq Khan 'a true climate leader', but it's hard to imagine the Mayor of London is particularly contented about discussing Ulez at virtually every public event.
Khan will be hoping that from the 29th of August, once the expansion comes into effect, that will be Ulez done and dusted as a political talking point, particularly ahead of a looming Mayoral election.