'These vile creatures should have been banned long ago,' Ben Kentish says on XL Bully dog
12 September 2023, 09:38 | Updated: 12 September 2023, 12:35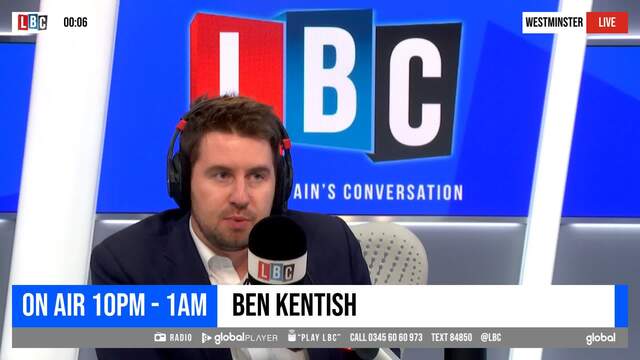 Ben Kentish reacts to Suella Braverman speaking out about XL Bullies
Ben Kentish questions the government's slow approach to banning XL Bully dogs.
Finally, the Home Secretary seems to be determined to act against the vile creatures (and I know people will be offended by that but in my view that's what they are) that are the XL Bully dogs.
These dogs should have been banned long ago. They are responsible for about two thirds of the dog attacks in this country. Yet another incident this weekend, an eleven-year-old girl mauled by one of these XL Bullies. A vicious attack on three members of the public, one of them aged just eleven.
Suella Braverman says it's appalling, she's asked for urgent advice on whether these dogs should be banned. But they've been talking about this for months.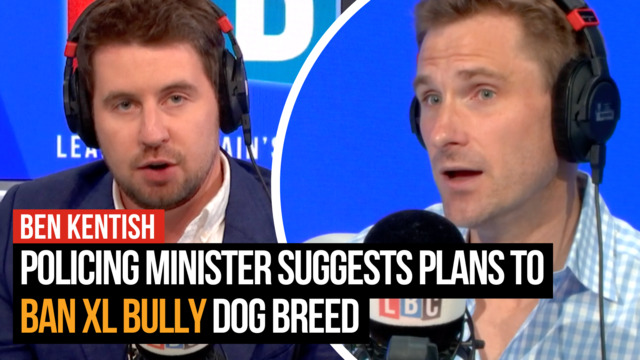 Policing Minister says that a complete ban on XL Bullies is an 'option'
Chris Philp the policing minister told me here on LBC back in July that he was looking into banning these dogs. What is taking them so long? And why hasn't it happened years ago?
What good reason is there for anyone in this country to own an XL Bully? They are dangerous, they should be banned tomorrow is you ask me.