UK energy crisis threatens political fortunes: Parties must diversify supply to secure votes, writes Dr Helena Ivanov
26 October 2023, 11:31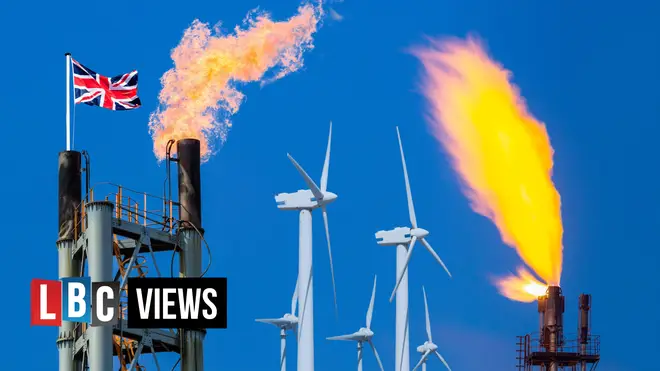 Dr Helena Ivanov is an Associate Fellow at the Henry Jackson Society
For several months, there has been widespread speculation that Tory backing is plummeting and that the UK may find itself under a Labour government in the next year.
The recently conducted by-elections only solidified these suspicions. With monumental swings to Labour in both Tamworth and Mid-Bedfordshire political analysists everywhere are desperate to determine why.
According to the most recent report from The Henry Jackson Society (HJS), the Conservative Party is in a precarious position, facing critical challenges that could frustrate their electoral prospects if left unaddressed. But, the Labour Party is not immune to those risks either, and failing to offer robust proposals during the campaign could undermine their chances of winning the elections.
Based on the polling data gathered by HJS and Freshwater Strategy, 39% of the population regards the cost and standard of living as the key issue currently confronting the UK, with immigration and asylum coming in at a surprising 11%.
The cost and standard of living crisis is predominately a result of the energy cost crisis which transpired following Russia's invasion of Ukraine in February 2022. Moreover, even though the UK does not depend on Russian gas to the same extent as some European nations, it has still been left bruised and beaten by the energy crisis. This is primarily attributed to structural deficiencies in the UK's energy supply system, characterised by a lack of diversification in its gas imports, overreliance on gas imports, and exceptionally high domestic gas demand.
Public opinion polling in the report demonstrates the British public's clear demands for more action on energy. And, three targeted policies could offer the Prime Minister a chance at another term in office or, at minimum, save him and his party from the currently predicted oblivion.
First, the UK urgently needs to diversify its energy supply sources. As it stands, Norway is responsible for a staggering 77% of gas imports to the UK. While Norway is a safe and reliable partner to the UK, this overreliance does not come without its risks. For example, if a hostile state or non-state actor sabotaged the Langeled pipeline, the UK would find itself in an incredibly difficult position and would struggle to secure enough gas to meet its demands. These fears are far from remote and theoretical – as the recent leak and an investigation into a potential sabotage of the gas pipeline between Finland and Estonia has shown us.
Moreover, the UK's second-largest supplier is Qatar, and the recent developments in the Middle East saw the markets panic and gas prices in Europe rise – only exacerbating the pre-existing energy crisis at a time when people are turning their boilers back on.
These concerns also weigh heavily on the minds of the vast majority of the British public, 84% of which are very or slightly concerned about the potential sabotage of the UK's energy supply and 82% saying they are slightly or very concerned about the security of the UK's energy supply system more generally.
And indeed, such a move would be supported by the British public – with 36% saying they strongly support diversifying the number of energy-supplying nations, and 23% saying they slightly support such a move. So far, the UK has committed to doubling its imports of US gas over the next year, however, there is space for further diversification still. For example, Australia (which provided emergency LNG deliveries in 2022) could also be a reliable and stable partner to include in the energy supply network.
Next, the UK must enhance its energy storage capabilities, which lag significantly behind other European nations. In particular, while Germany and the Netherlands boast the capacity to store gas to fulfil several months of demand, the UK can only store enough for a few days. It is also worth noting that an impressive 71% of the British population favours increased investments to expand gas storage capabilities within the UK.
Lastly, the United Kingdom should adopt a broader strategy of self-reliance and reduce its dependency on foreign sources for energy resources. Public sentiment appears to favour measures that enhance the nation's self-sufficiency.
For instance, Sunak's decision to permit North Sea drilling garners support from 46% of Britons. Consequently, the government should contemplate long-term strategies to bolster the UK's self-sufficiency and diminish its reliance on imports.
Energy experts warn of an impending gas and oil crisis linked to the situation in Israel just as winter looms. The UK cannot afford another challenging winter, and political parties must heed this issue to secure their positions. The data is precise: 24% of Tory voters would switch their vote if energy security isn't addressed, and 32% would consider it. For Labour voters, 40% would contemplate a change, with 15% doing so without an adequate energy security response.
When it comes to energy affordability, the stakes are high. For Tories, 28% would change their vote, and 33% would consider it without affordable energy.
Labour support would also erode significantly, with 15% changing their vote and 41% considering it if their party doesn't offer cost-reducing energy solutions.
Whoever wants to see the insides of No.10 Downing Street next year must be prepared to reinvigorate UK supply. The public has clarified where their priorities are – politicians must now respond.