In time Ukraine will join NATO and the alliance will be stronger for it
12 July 2023, 08:26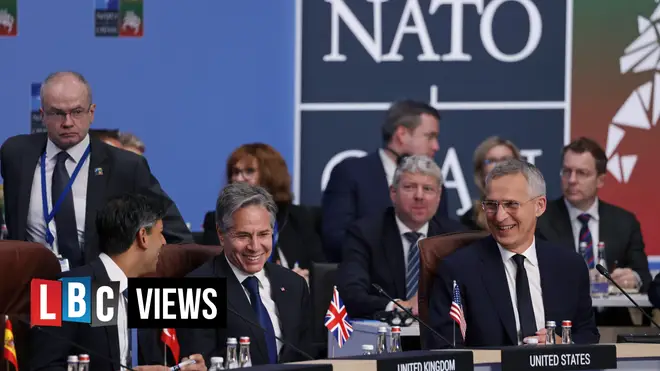 The NATO Summit that ends today in Vilnius, Lithuania, was a "stay the course" gathering and not the post-conflict victory party that some had hoped for when Ukrainian forces were dramatically forcing the Russians into retreat in the Donbas last fall.
To be sure, NATO leaders had much to celebrate. Turkey agreed to stop blocking Sweden's accession to the Alliance. The first "regional defense plans" since the Cold War were agreed to better prepare NATO to deter and defend against possible Russian aggression against a NATO ally and to deal with terrorism.
The allies re-endorsed their 2014 pledge to spend at least 2% of their Gross Domestic Product (GDP) on defence. And most importantly, the 31 nations maintained their political unity in the face of the greatest threat to European security since the Soviet Union dissolved in 1991.
Nonetheless, fundamental differences among the 31 over the "how and when" of Ukraine's eventually joining the Alliance necessitated a papering over of language on that issue, prompting President Zelenskyy to decry the formulation as "absurd."
Although there was broad agreement that Ukraine should not join while the war is still raging, there was not a consensus on how to define when the war "ends." Is that when there is a ceasefire, or when there is a peace settlement, or when Putin departs the scene?
And how quickly after the war "ends" can Ukraine be expected to complete some remaining reforms, such as legislating stringent anti-corruption measures and placing the military under strict civilian control?
Unable to agree among themselves, the 31 allies fell back on a non-remarkable statement of fact: Ukraine cannot join until "allies agree and conditions are met."
NATO is a consensus-based organization. It does not act on the basis of "majority rules." This is nowhere more evident than this "lowest common denominator" formulation on Ukrainian membership.
The consensus rule is both NATO's greatest strength and one of the greatest impediments to timely and effective decision-making. Getting all allies to "yes" on any issue is a laborious and often frustrating exercise.
But once attained, it means that NATO can exercise its military might and political will in a crisis from a position of solidarity and strength.
In time Ukraine will join, and NATO will be the stronger for it.
Dr. Robert Bell's career includes being President Obama's appointee as the U.S. Defense Advisor at NATO, President Clinton's appointee as a NATO Assistant Secretary General, President Clinton's NSC Senior Director for Defense Policy and Arms Control.