'Nato's at war with Russia but Ukraine is doing all the fighting': Shelagh Fogarty's take on Ukraine-Nato relations
11 July 2023, 17:25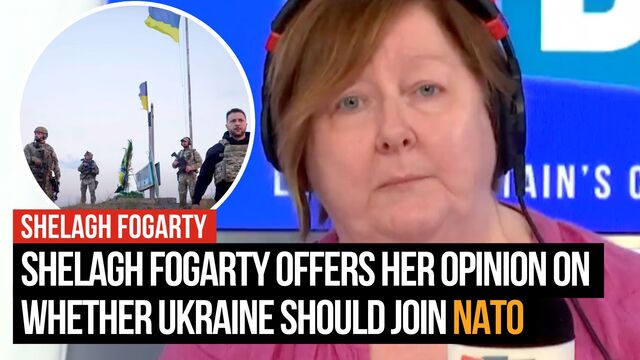 Shelagh Fogarty offers her opinion on whether Ukraine should be able to join NATO
Shelagh Fogarty empathises with President Zelenskyy's demands that Ukraine's relationship with Nato should be "formalised in membership".
After President Volodymyr Zelenskyy hit out at Nato when he blasted allies for failing to set a firm timeline for his country to join the alliance, Shelagh Fogarty told listeners that she understands why Zelenskyy is "tiring of any doubt" in the Nato-Ukraine relationship.
This came hours after Nato announced a breakthrough that would allow it to admit Sweden as its 32nd member, the second new arrival since Russia began its invasion of its neighbour last year.
Shelagh said: "When we talk about Nato, and Ukraine, and international affairs, it's easy to find yourself in the weeds because it's very complex. It's also easy to think that these are events that are very far away... that this isn't something you can give headspace to.
"I'm afraid we really do need to give headspace to it and I'm really curious to that shift in tone from President Zelenskyy today here, talking about it being unprecedented and absurd of Nato not to have a time frame for Ukraine's membership at the moment."
READ MORE: Ukrainian ambassador to UK defends controversial cluster bombs as Russia is using 'everything short of nuclear'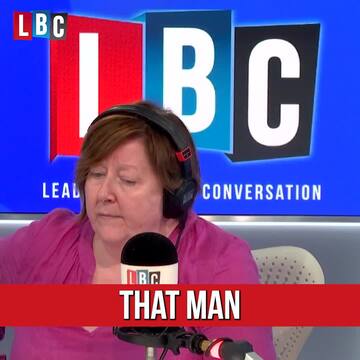 Caller says we should defend Ukraine no matter the cost
Shelagh went on to say: "He's not wrong is he? We have clearly decided, the West, Nato, have clearly decided it will give full-throated and active, pragmatic military support to Ukraine...
"And of course Nato wants to continue with the impression that Nato isn't at war with Russia, Nato is at war with Russia but Ukraine is doing all the fighting and the bleeding for us.
"If Putin had overtaken Ukraine as quickly as people feared he would, we'd be living in a very different world...
"So I think that Zelenskyy is tiring of any doubt, any anomalies in the Nato-Ukraine relationship the reality is they're in lock-step and he wants that lock-step formalised in membership or at least a realistic map to membership - and I think he's right to want that."
READ MORE: Smiling Nato leaders begin crunch summit after absent Zelenskyy blasts allies for 'absurd' membership timeframe