Caller admits to Shelagh Fogarty she felt 'inadequate' for claiming benefits while caring for her disabled son
2 October 2023, 17:07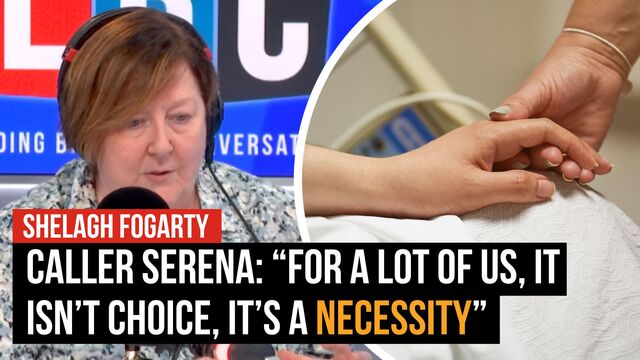 Shelagh Fogarty caller felt 'inadequate' for claiming benefits while caring for her disabled child
As Jeremy Hunt announces plans to slash benefits, Shelagh Fogarty unpacks how this will impact callers like Serena.
Caller Serena began by explaining to Shelagh that claiming benefits for her wasn't a "choice" it was a "necessity" due to caring for her disabled son.
Following the death of her son, Serena told Shelagh it had been a "tough" journey to re-enter the workplace, noting the "mental and emotional" challenges that she had endured.
She asserted: "I have always worked, and I felt inadequate not being able to go out to work, but then I chose to prioritise what was most important and that was my son."
Replying to Serena, Shelagh said: "I completely understand why you would have to very gently get yourself back into the workplace.
"You must have felt that you've gone to another planet, let alone just withdrawn from the workplace."
Read more: 'No shortcuts on tax cuts' Jeremy Hunt says ahead of speech announcing tougher benefit rules and living wage boost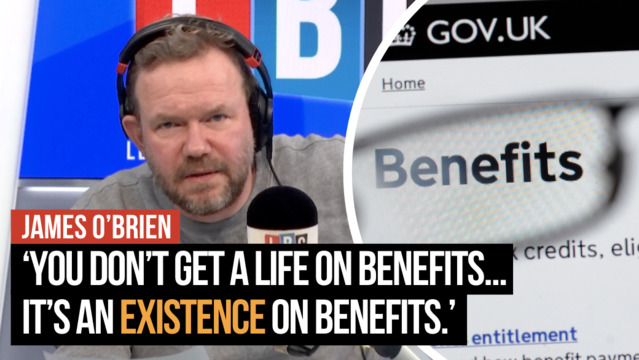 Caller wants government to provide a budget for how to survive on £801 a month
Noting that the pain and emotional toll of a bereavement "cannot be underestimated", Shelagh drew a comparison to the loss of her mother and close friend, commenting on the time it takes to get back to a sense of normality.
She added: "I don't equate it with what you've been through, I was able to come to work pretty soon afterwards, I mean, I honestly think I'm only just back into my full normal self after two years."
Their conversation arose as Chancellor Jeremy Hunt reiterated the government's promise to make benefits sanctions harsher, in a speech at the Conservative party conference.
READ MORE: Chancellor Jeremy Hunt says taxes are 'too high' in Britain - but can't say when they might come down
The senior minister also revealed a plan to save £1bn by freezing the expansion of the Civil Service and reducing the level of staffing to pre-pandemic levels.
The Conservatives have been contemplating welfare changes as a way to cut down on spending and also encourage people back into work in a bid to grow the economy.