Twitter is a 'particularly dangerous' place to get information now says the Centre for Countering Digital Hate
18 October 2023, 20:28
Expert on why Twitter [X] is now a 'dangerous' place to get information
The Centre for Countering Digital Hate's Callum Hood tells Shelagh Fogarty that verification of images from Israel and Gaza is proving to be a challenge.
Callum Hood, from the Centre for Countering Digital Hate began by telling Shelagh that "we've seen a gradual erosion" of verification tools which "help ensure that the information we get is accurate".
Continuing, Callum highlighted to Shelagh his particular worries about Twitter [X] who are "slashing the trust and safety teams who are responsible for monitoring the spread of information in a crisis like this".
Callum noted that with the introduction of "new features" on X, issues have arisen such as the decision by Elon Musk to remove headlines from news articles, where they're embedded in tweets, so people can "more easily than ever misrepresent the content of an article".
Read more: Joe Biden describes the 'shock, pain and rage' of Hamas attack on Israel and compares it to 'fifteen 9/11s'
Adding to his focus on the problems with the "new features", Callum noted: "You can now, if you've paid for a few dollars, you can get a blue badge on your profile that makes you look more credible and you can even earn money from spreading disinformation."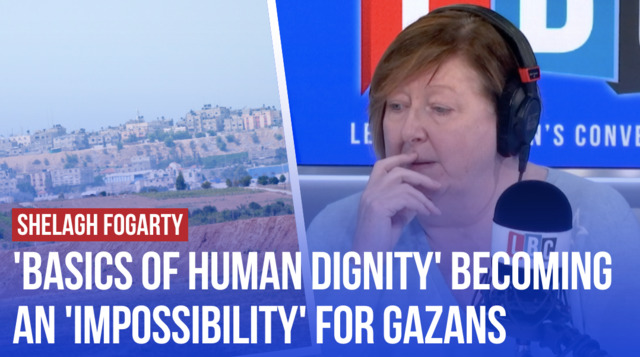 'Basics of human dignity' becoming an 'impossibility' for Gazans says expert
Concluding, Callum told Shelagh that despite X always having a reputation "as quite a rancorous place" its now "worse than ever".
Read more: 'The smell of the dead is everywhere': Inside the aftermath of the Gaza hospital explosion that killed hundreds
He added: "So all of these factors have come together in a crisis like this to make Twitter a particularly dangerous place to get your information right now."
X's handling of the Israel-Hamas conflict has been scrutinised after an influx of fake posts.
In addition, Elon Musk's recommendation of war coverage from accounts that have made false claims or antisemitic comments.