'You've actually thrown her to the wolves': Shelagh Fogarty shares her view of Kezia Dugdale's rhetoric on Joanna Cherry
4 May 2023, 17:18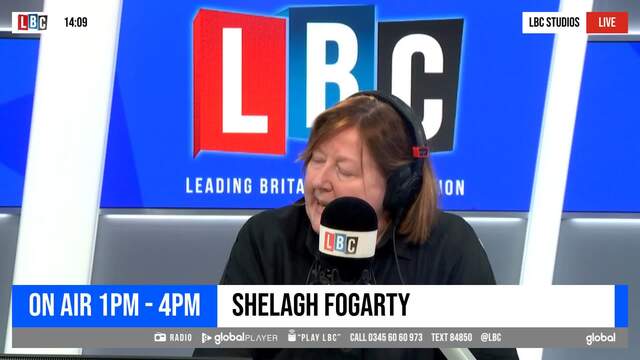 Shelagh Fogarty calls out politician Kezia Dugdale for saying MP Joanna Cherry cannot be 'cancelled'
Shelagh Fogarty discussed former politician Kezia Dugadale's view that MP Joanna Cherry cannot be 'cancelled', accusing her of the "short skirt defence".
Shelagh Fogarty discussed the opinion of former Scottish politician Kezia Dugdale that MP Joanna Cherry cannot be "cancelled" as she has too large an existing audience.
This discussion comes as a talk to be hosted by SNP MP Joanna Cherry at comedy club The Stand has been cancelled, with the venue stating that key operational staff were "unwilling" to work it.
Ms Cherry has been openly critical of the Gender Recognition Bill, a piece of legislation that aims to simplify the process for people to change gender in the eyes of the law.
The bill has caused contention with some arguing it undermines women's rights.
READ MORE: Huge queues to sign up for dentist places shock patients as NHS medics blast 'Soviet' style scenes
Shelagh began by stating: "Maybe I'm risking my neck talking about this on the radio, I don't know."
She then directed a question directly to Ms Dugdale: "Can you not see that by dressing up cancelling that event because some people disagreed with Joanna Cherry's view on trans activism and the biology around it all..."
"Can you not see that it doesn't take long before that happens to you? Or to somebody else or to another woman?"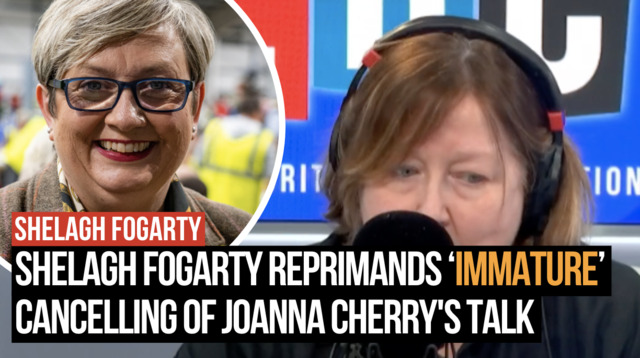 Shelagh Fogarty reprimands the 'immature' cancelling of a talk by SNP MP Joanna Cherry
She continued: "It doesn't take long...before somebody else makes an event at that venue an impossibility by protesting so forcefully that it can't happen."
"We reach a point I think quite quickly where we can't hold events, we can't have discussions, we can't disagree with one another without it becoming a point of war almost between us."
READ MORE: Palestinian gunmen who shot dead British mum and two daughters in West Bank attack killed by Israeli special forces
Shelagh went on to say, what "stunned" her about Ms Dugdale's "conclusion" was that Joanna Cherry "isn't really being wronged because she still has her voice".
She warned: "You wait your turn, Kezia Dugdale, it that's what the world is going to turn into..."
"How will you feel if I come on the radio and say well Kezia tough...I wouldn't say tough to you, I would defend you and you haven't defended Joanna Cherry."
"You've actually thrown her to the wolves is what you've done."
Shelagh then deemed Ms Dugdale's article "a really egregious act."
She concluded: "The idea that a woman about another woman would say she's too powerful to be a victim of anything, that is the short skirt defence."