'The problem isn't the drugs it's the illegality': Caller blames violence on 'prohibition' of drug trade
31 March 2023, 16:03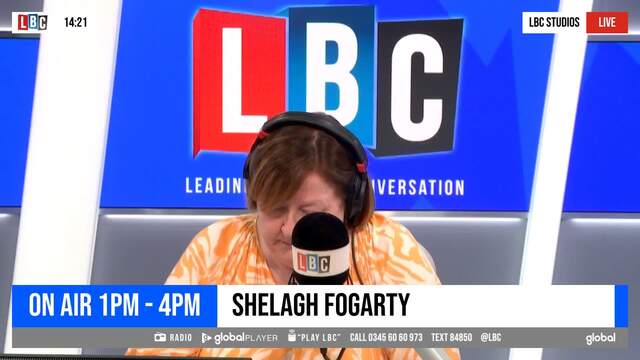 Passionate caller blames 'prohibition' for the UK's drug problem
This caller has argued passionately for the legalisation of the drugs trade saying "the sole and only problem is prohibition".
These comments come after a man has been found guilty of murdering nine-year-old Olivia Pratt-Korbel, who was fatally shot in her home in Liverpool.
The gunman, a Thomas Cashman, 34, killed Olivia and injured her mother Cheryl Korbel as he chased a fellow drug dealer into their home on the evening of 22 August.
Shelagh Fogarty has heard from a caller who championed the legalisation of drugs as the only way to stop violence.
He stated that "if you spent that amount of money on road building and no roads got built, you wouldn't just continue", implying the government should take the same approach to policing drug trade.
He continued: "What you're dealing with is an exponential increase in drug use, drug crime, drug death, not just in Liverpool, not even nationally, but globally."
"Since the Second World War" he said, world governments "have spent hundreds of billions, if not trillions of dollars with that approach" of prohibition.
"If you spent that amount of money on any other area of public policy," he said, "for example road building and no roads got built, you wouldn't just continue because that would be madness."
Read More: Drug dealer who shot dead Olivia Pratt-Korbel, 9, as he chased intended target into family home guilty of her murder
Read More: Man accused of killing Olivia Pratt-Korbel is 'one of the most hated people in the country' but not guilty, jury told
Using the example of Central and South America, he said that "their countries are ravaged by drugs cartels".
He argued: "The problem isn't the drugs, it is the illegality. That's what draws the crime; thats what makes the profits. It's a complete failure.
"If you continue with a policy of guaranteed failure you will get more failure."
Merseyside Police said Olivia Pratt-Korbel's killer, Cashman, was "not worthy of walking the streets".
Cashman, who was also found guilty of wounding Ms Korbel, the attempted murder of Joseph Nee and possession of firearms with intent to endanger life, will be sentenced on Monday.
The jury of 10 men and two women at Manchester Crown Court took nine hours and three minutes to reach their unanimous verdicts.
Read More: 'You're stitching me up': Moment drug dealer who killed Olivia Pratt-Korbel is arrested by armed police