'It's sickening': Ricardo Dos Santos speaks to Shelagh Fogarty as two officers sacked over stop and search
26 October 2023, 17:30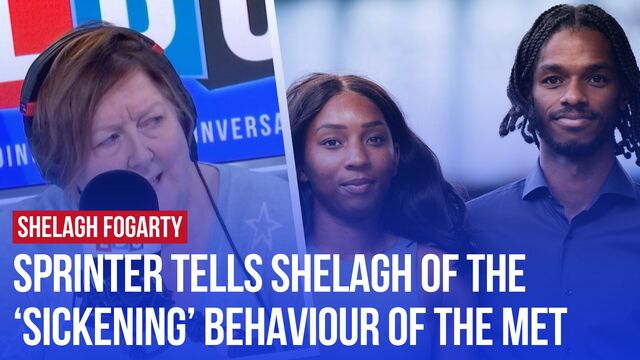 Shelagh Fogarty speaks to Ricardo dos Santos after two Met police officers were found guilty
British world championships medallist Bianca Williams and Portugal Olympic sprinter Ricardo Dos Santos, were handcuffed outside their home.
Two Metropolitan police officers, who claimed to smell cannabis as they stopped and searched the athletes Bianca Williams and her partner, Ricardo dos Santos, have been sacked for gross misconduct.
Claiming they were racially profiled, British world championships medallist Bianca Williams, 29, and Portugal Olympic sprinter Ricardo Dos Santos, 28, were handcuffed and searched outside their home in July 2020.
Ricardo Dos Santos joined Shelagh Fogarty after the conclusion of the officers' disciplinary hearing.
Shelagh asserted: "Smoking and sprinting don't really go together, do they?"
Replying, the Portuguese sprinter said: "I've never drunk alcohol and I've never smoked in my life and it's something that I've been against always.
"But for them to open my car door and say that they can smell cannabis, you know, it's very funny."
The couple were pulled over by officers in Maida Vale as they returned from a training session and were searched on suspicion of having drugs and weapons. Nothing was found.
Shelagh questioned Mr Dos Santos on the incident, stating: "There's an extra level here, for a black boy in particular.
"Do you think every black family has that conversation?"
Read more: Inside the Maine bowling alley massacre: Survivors hid between pins and machines as gunman killed 22 people
Replying, the Portuguese sprinter noted: "Unfortunately, I believe so and it's one of the conversations that it's it's part of growing up that we unfortunately have to deal with."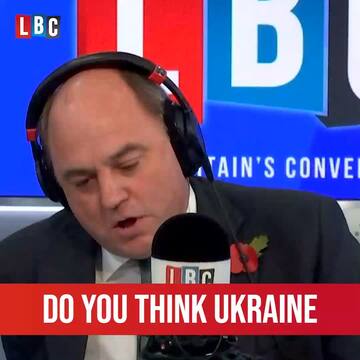 Caller believes Brits supporting Ukraine is 'investing billions of dollars in death'
He added: "We have to have this conversation until this problem disappears."
Referencing the murder of Stephen Lawrence, the athlete said: "I'm still having the same issues that his generation did 30 years on and it's it's sickening, really".
Read More: Fugitive aristocrat Constance Marten and boyfriend chat in dock as they face trial for killing baby and dumping it in shed
PC Jonathan Clapham and PC Sam Franks were sacked following the hearing, for lying about smelling cannabis in Mr Dos Santos' car.
They had breached professional standards of police behaviour in relation to honesty and integrity.
The Met noted that the family had "deserved better" and apologised to them for their "distress".