Caller blasts Keir Starmer and insists theres no chance of Labour winning next election
27 January 2023, 16:40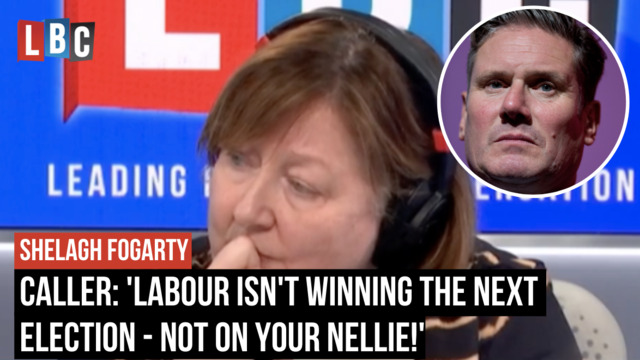 Caller: 'Labour isn't winning the next election - not on your nellie!'
John in Clayton told Shelagh Fogarty the Tories have a "walk in the park" with Sir Keir during prime ministers' questions and said he lacks the passion needed to be PM.
Speaking to Shelagh Fogarty about his thoughts on the Labour leader he called out sir Keir as weak and accused him of not living up to expectations.
"I thought this guy was going to be something and stand up. The guy's wet, voting for this leader would just be voting for a watered-down Tory government" he said.
He agreed with earlier comments from the First Minister of Scotland, Nicola Sturgeon, who branded the Labour leader a "pale imitation" of the Tories and challenged his party to provide a real alternative to the current UK Government.
READ MORE: Fix Scotland's failing health and education systems instead of taking aim at me over Brexit, Keir tells Sturgeon
John went on to suggest another candidate for leader, who he says would fare better going head- to-head with the government in the House of Commons.
"Put Angela Raynor as the leader. The Tories, when it comes to question time, cannot handle her in front of them.
"Look back at PMQS, Boris Johnson made excuses not to be there, they have a walk in the park with this guy,' he added about the current leader.
During the call he also criticised the Labour leader for not giving enough credit to Kim Leadbeater, the sister of murdered MP Jo Cox who represents the same seat as her late sister.
"She risked her life for what she believed in and she won. He didn't actually say this woman is amazing these are the kind of people we need," he said.