Fix Scotland's failing health and education systems instead of taking aim at me over Brexit, Keir tells Sturgeon
27 January 2023, 11:59 | Updated: 27 January 2023, 14:34
Sir Keir Starmer has hit back at Nicola Sturgeon and told her to "roll up her sleeves" and fix Scotland's problems after she described him as a pale imitation of the Tories.
The First Minister took aim at the Labour leader over his refusal to consider reversing Brexit and taking the UK back into the European Union.
She told Global's The News Agents podcast: "People don't want a pale imitation of a Tory government.
"You take Brexit, it's inexplicable to people in Scotland that we've got a Labour leader at a time when Brexit is as unpopular as it ever was in Scotland, increasingly unpopular in the rest of the UK, that wouldn't even countenance going back into the EU or even going back into the single market and the customs union.
"People are crying out for a genuine alternative to the Tories, instead they're getting this triangulating, fudge the difference, just be a slightly more palatable version of the Tories from Sir Keir Starmer. I don't know if that's what people want.
"I don't know how you can go from being the Keir Starmer that me and the SNP worked with over Brexit when Theresa May and Boris Johnson were Prime Minister to be somebody who now won't even countenance the possibility of going back into the single market.
Read more: 'Break down and you're a sitting duck': Drivers warned over 'extremely dangerous' smart motorway outage this weekend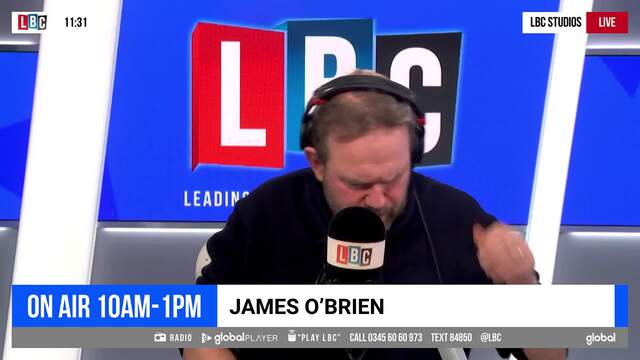 Keir Starmer hits back at Nicola Sturgeon live on LBC
"But if I was in Labour, I'd really worry. He needs to have a bit more principle, a bit more difference, a bit more guts, to take on the Tories and to take on the right-wing media."
Speaking to LBC's James O'Brien, Sir Keir said Ms Sturgeon needed to focus on the things the Scottish government has control over instead of taking aim at him, listing a range of problems he said needed addressing.
"Can I gently suggest to Nicola Sturgeon that she might want to roll up her sleeves and concentrate on the health service in Scotland," he said.
Read more: 'Britain needs you': Jeremy Hunt calls for early retirees to return to work amid plans to hike retirement age to 68
"We're talking about the ambulance service here, there's been an ambulance crisis in Scotland for a very long time. The military was driving the ambulances even last year.
"The education system is on its knees. So I think Nicola Sturgeon may want to spend a bit of time fixing some of the problems that are under her control in Scotland."
Sir Keir said there is "no case for going back in" to the EU, but said the deal negotiated under Boris Johnson's government was a bad deal that needed improving.
He said he also wanted a closer trading relationship.
And speaking on the ambulance strikes, he called for NHS reform and said he wanted to fund thousands of new training places by ending the controversial non dom tax status.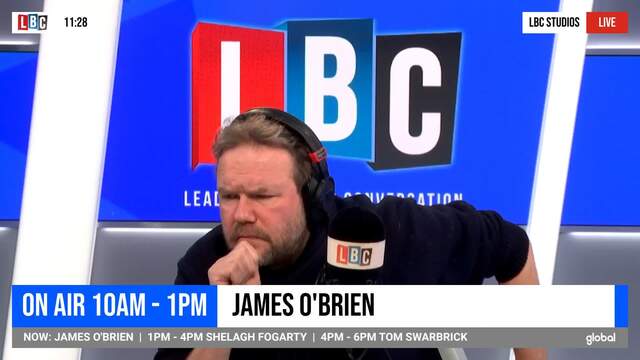 Sir Keir Starmer says Tories are 'out of energy and out of ideas'.
Labour said new figures show more than 10,000 people had to wait more than nine minutes for their 999 call answered in December.
On the South East coast, patients had to wait 19 minutes, while Londoners would wait up to 14 minutes, and those in the South West had to wait 13 minutes.
Striking workers in nursing and the ambulance services have used their picket lines to draw attention to problems in the health service.
Labour pointed to the Royal College of Emergency Medicine's warning that up to 500 deaths a week could be caused by the state of urgent care in England.
It said it wants to make 10,000 more nursing and midwifery clinical placements each year, and finance that by abolishing non dom tax status.
Shadow public health minister Andrew Gwynne said: "These figures are truly shocking and prove beyond any doubt the NHS has been broken by this government. Everyone in this country must have confidence that if the worst was to happen, the emergency services would be there for them. For too many, that is no longer the case.
"After 13 years of neglect we are seeing the impact that the Conservatives approach of sticking plaster solutions and managing decline has. It is lethal and chaotic.
"The cavalry is coming under Labour and will reform the NHS so it has the technology, new staff and capability it needs to treat patients on time. We won't bury our heads in the sand, we'll deal with the problem head-on."