'Break down and you're a sitting duck': Drivers warned over 'extremely dangerous' smart motorway outage this weekend
27 January 2023, 08:25 | Updated: 27 January 2023, 08:31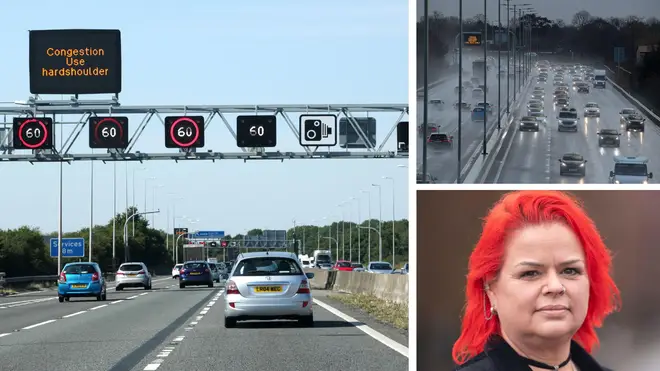 An "extremely dangerous" smart motorway outage that campaigners say puts drivers at risk is due this weekend as National Highways was accused of playing "Russian roulette" with people's lives.
The Dynac system, which controls overhead gantries and signs on most smart motorways, will be suspended on Saturday from 10:30pm into the early hours of Sunday morning, LBC has learned.
The last time this happened was in October due to a "glitch", and lasted for 7 hours.
The planned outage is due to a need from the National Highways to reset the technology used on smart motorways.
While this work takes place, many signs and signals cannot be updated across most of the UK, including Yorkshire, the North East, North West, Midlands and South West regions.
Read more: HS2 may never reach central London and could be scrapped entirely amid spiralling costs
This means staff at National Highways will be unable to activate signs and signals supposed to warn drivers within 20 seconds of a vehicle breaking down in a live lane.
Crucially, no one has been told about this planned outage - LBC approached National Highways which confirmed it was "not aware" if the outage had been publicised.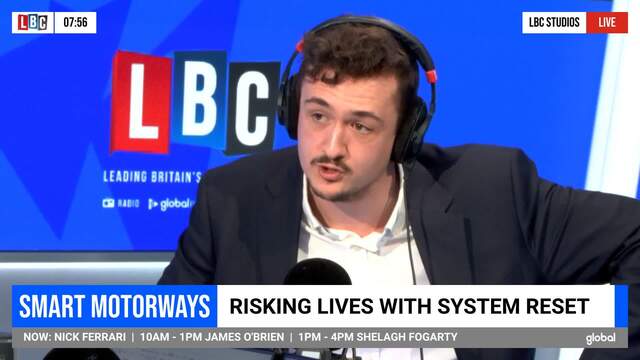 LBC's Henry Riley reports on anticipated Smart motorway outages
Claire Mercer, from Smart Motorways Kill, told LBC "frontline staff are absolutely terrified".
Mercer, who lost her husband Jason on a smart motorway stretch of the M1 in June 2019, said: "This technology is not up to the job, it shouldn't be replacing a tangible, physical hard shoulder… technology can never replace a hard shoulder."
LBC has been speaking with a whistleblower who works for National Highways who said the outage this weekend is "extremely dangerous". They added: "We can't keep everyone safe… if people break down they will be sitting ducks."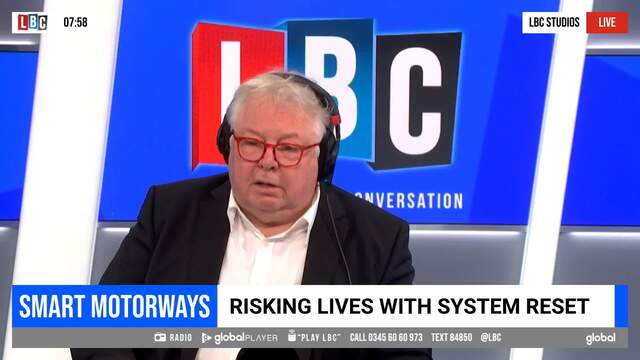 Nick Ferrari reacts to planned Smart Motorway shutdown this weekend - 'I'd use the A-roads'
Read more: Police close criminal probe into death of woman mauled by dogs at Surrey beauty spot
The whistle-blower told LBC staff at the organisation were "terrified", and said that National Highways was "playing Russian roulette" with peoples lives.
Andrew Page-Dove, operational control director at National Highways, told LBC: "We have engineering work planned overnight on Saturday 28 January, which will involve a temporary outage of our traffic management system lasting three hours.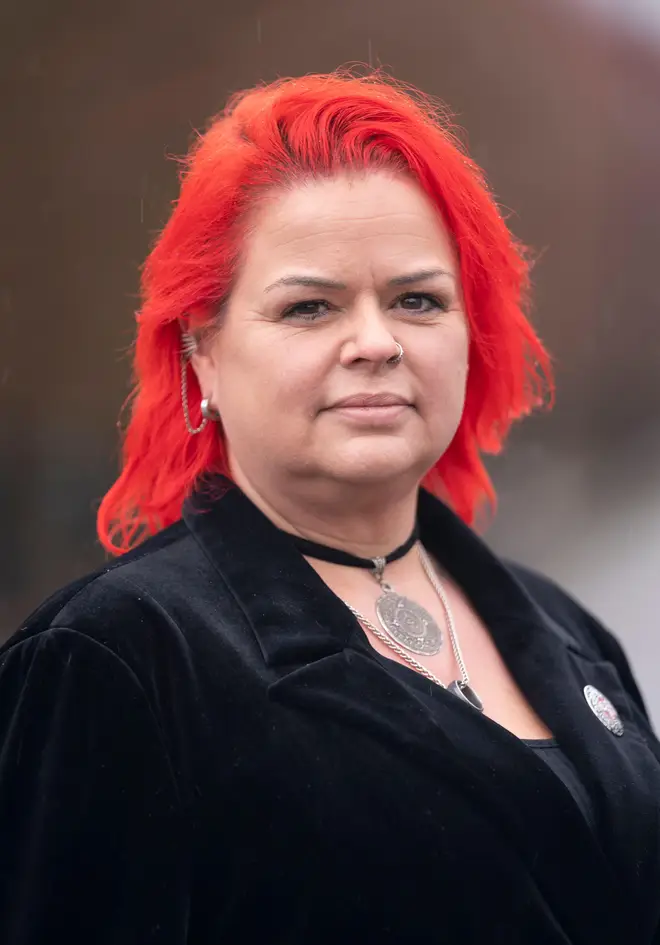 "We take steps to limit any impact on drivers by carrying out the work overnight and at the weekend when traffic levels are at their lightest, with increased patrolling by our traffic officers, pre-positioned vehicle recovery and active monitoring of CCTV."
While this work is taking place, LBC has learned that National Highways expects thousands of people to be travelling on "hundreds of miles of smart motorways".
The source, who worked during the last smart motorway outage in October, described it as "chaos" - saying signs and signals "take on a life of their own" and display completely random, incorrect information including false information on speed limits.
The toll of smart motorways is also seemingly taking a toll on many National Highway workers.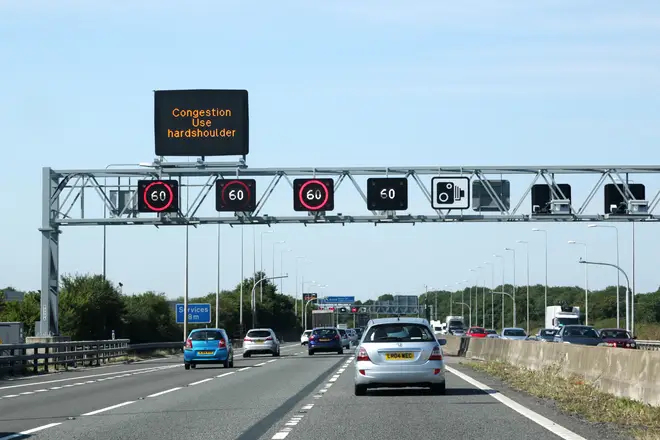 They told LBC: "I shouldn't have to come into work every day and bite my nails hoping someone doesn't die… my mental health is shot to bits."
The source also suggested there was a "like minded community" within the organisation that was now continuing to raise concerns with the company's hierarchy.
The whistleblower also said they've seen colleagues resign "for the sake of their mental health", some current staff "are on sick leave due to stress" and that one colleague has been vomiting at work due to the stress.
In response, National Highways told LBC that "We do have some sickness absence linked to mental ill health including stress" and that everyone has 24-hour access to the Employee Assistance Programme, including trauma support and counselling.