'Britain needs you': Jeremy Hunt calls for early retirees to return to work amid plans to hike retirement age to 68
26 January 2023, 23:44 | Updated: 27 January 2023, 10:31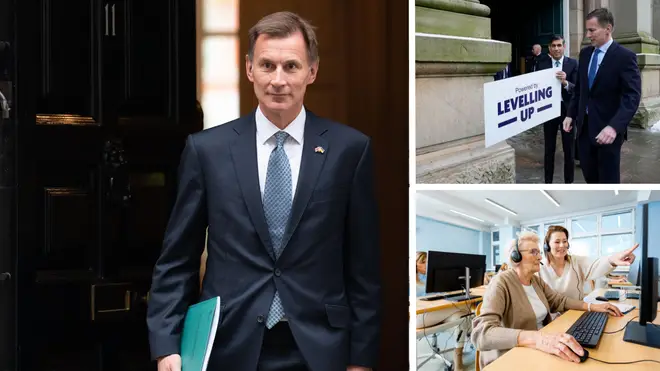 Jeremy Hunt has called for early retirees to return to work after a surge in early retirement since the pandemic.
In a direct appeal to those that have retired early, the Chancellor said "Britain needs you" as he spoke of the need to "fix" Britain's productivity problem.
Mr Hunt said: "Nor will we fix our productivity puzzle unless everyone who can participate does.
"So to those who retired early after the pandemic, or haven't found the right role after furlough, I say – Britain needs you."
Mr Hunt's appeal comes amid reports that the government is considering plans to raise the retirement age to 68 by 2035.
Raising the retirement age to 68 would add millions into the UK economy, according to Treasury analysis.
The current retirement age is 66, but this is set to increase to 67 in 2028. It was due to rise to 68 in 2046, but plans would bring that change forward by 11 years.
Mr Hunt also promised to haul the UK into "long-term prosperity' using "British genius and British hard work", as he vowed to combat the "declinism" in the current political climate.
The Chancellor set out his plan for economic growth in a speech at Bloomberg's European headquarters in London where he pledged to make the UK "the world's next Silicon Valley", and claimed the UK will "play a leading role in Europe and across the world".
Mr Hunt said: "Our plan for this year remains to halve inflation, grow the economy and get debt falling. But all three are essential building blocks for much bigger ambitions for the years beyond.
"World-beating enterprises to make Britain the world's next Silicon Valley. An education system where world-class skills sit alongside world-class degrees.
"Employment opportunities that tap into the potential of every single person so businesses can build the motivated teams they need."And opportunities spread everywhere just as our talent is spread everywhere."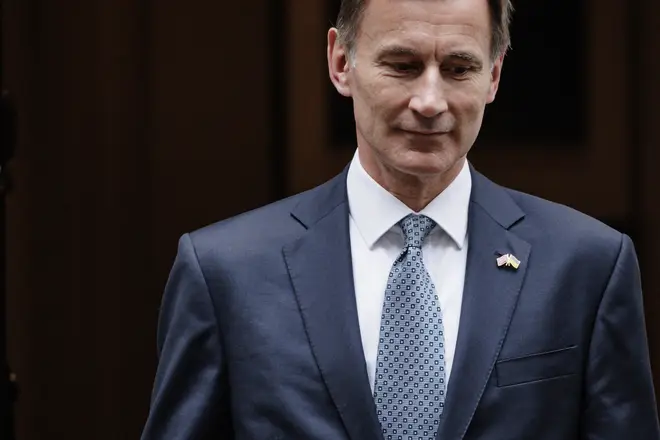 The Conservatives are trailing Labour in the polls by a wide margin, with inflation and the cost of living crisis key factors influencing people's political leanings.
But the elections may still be nearly two years away, and Mr Hunt will say that people should not be pessimistic about the country's prospects.
The Chancellor added: "If anyone is thinking of starting or investing in an innovation or technology-centred business, I want them to do it in the UK.
"I want the world's tech entrepreneurs, life science innovators, and clean energy companies to come to the UK because it offers the best possible place to make their vision happen.
"And if you do, we will put at your service not just British ingenuity - but British universities to fuel your innovation, Britain's financial sector to fund it and a British government that will back you to the hilt."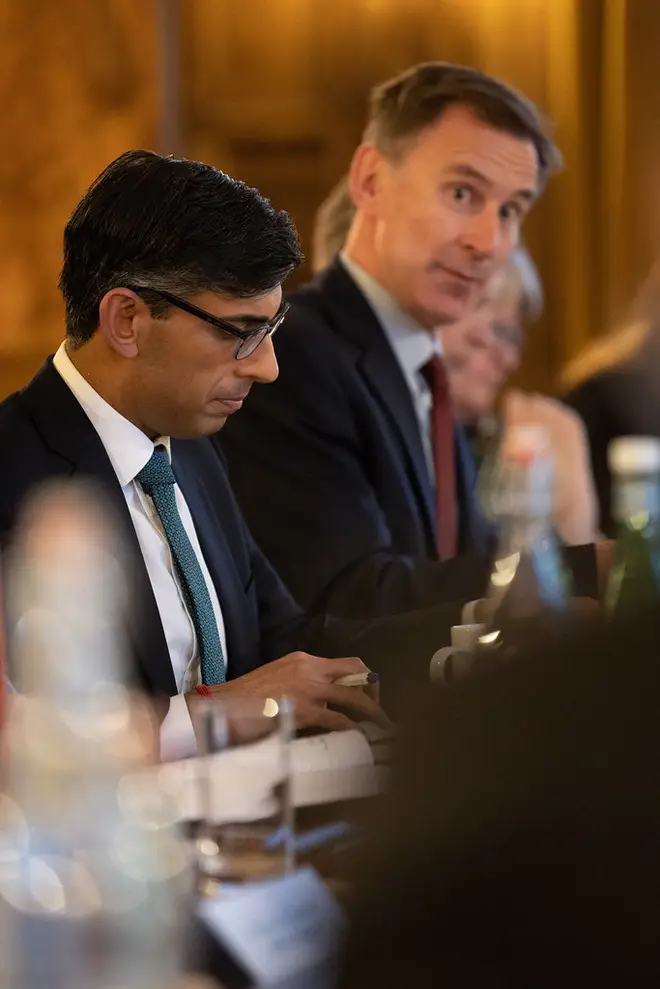 But Mr Hunt warned that the government must maintain its "disciplined approach" to the public finances if it is to get inflation under control.
Mr Hunt is facing calls from some Tory MPs to cut taxes in his Budget in March in a bid to kick-start growth in the flagging UK economy.
At a Cabinet away day at Chequers, Rishi Sunak and the Chancellor both emphasised inflation was only predicted to fall because of the "tough decisions" taken in the autumn statement to stabilise the economy.
"The Chancellor said it would be necessary to retain this disciplined approach in order to reduce inflation, because it is the greatest driver of the cost of living," according to a No 10 readout of the meeting.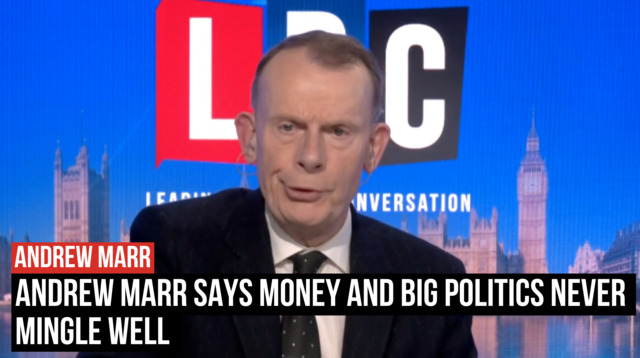 Andrew Marr says money and big politics never mingle well
The gathering, which also included a meeting of "political Cabinet" - without civil servants present - was largely overshadowed by the continuing row over Tory Party chairman Nadhim Zahawi's tax affairs.
The Tory chairman has admitted that "errors" in his tax affairs were deemed "careless" by HM Revenue & Customs but the mistake was "careless" rather than deliberate.
That later prompted Rishi Sunak to get the government's independent ethics adviser to launch an inquiry into the former Chancellor's tax affairs.
Read more: Andrew Marr: 'Why is Rishi Sunak sticking by Nadhim Zahawi despite his million-pound tax error?'
Read more: Taxpayers to shell out at least £222,000 for Boris Johnson's Partygate legal fees
Former Downing Street adviser Sir Craig Oliver said Mr Zahawi should step down to protect himself and the Conservatives.
He told LBC's Andrew Marr: "I think it's been clear for some time that Nadhim Zahawi just has to go. And he either has to be privately told look, go now. And maybe there's an opportunity for you to come back in the future.
"But you've got to understand you are causing huge damage to yourself, to the Prime Minister and to the party."
The Liberal Democrats accused ministers of trying to evade scrutiny as the country grappled with a series of crises.
"While Rishi Sunak and his scandal-hit ministers hold a 'hideaway' day at Chequers, the rest of the country is suffering from this endless Conservative chaos," said Lib Dem deputy leader Daisy Cooper.
"The NHS is in crisis and people are struggling to pay their rent or mortgage, but Conservative ministers are too busy fighting to save their own careers.
"Sunak's promise to govern with integrity now lies in tatters. He can't even tackle the multiple crises facing his Cabinet, let alone the huge challenges facing the country."