Andrew Marr: 'Why is Rishi Sunak sticking by Nadhim Zahawi despite his million-pound tax error?'
26 January 2023, 18:11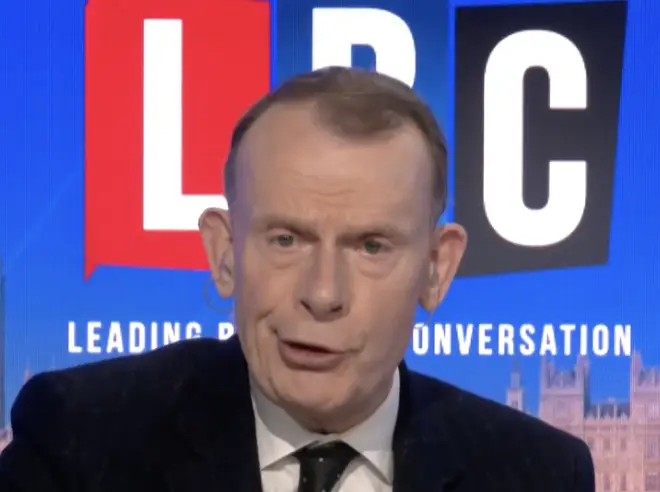 "All of Westminster is scratching its head" over the question of why Rishi Sunak is sticking by his embattled Cabinet colleague Nadhim Zahawi, Andrew Marr has said.
Speaking on LBC's Tonight With Andrew Marr on Thursday, the presenter said he was unsure why the Prime Minister had ordered an investigation by his ethics adviser into the Tory chairman's tax affairs when the facts of the case seem clear.
It comes after Mr Zahawi admitted that "errors" in his tax affairs had been deemed "careless" by HM Revenue & Customs rather than deliberate, and paid a £1 million fine.
He has faced calls to step down from his role despite releasing a statement on Saturday to "address some of the confusion about my finances".
Mr Sunak's predecessor-but-one Boris Johnson is also facing fresh questions about his finances, after it emerged that the BBC chairman helped him get an £800,000 loan shortly before Mr Johnson recommended him for the corporation's top job.
Andrew Marr says money and big politics never mingle well
Andrew said: "Now of course, I don't know exactly what Rishi Sunak and his cabinet are discussing as they sit around the table at Chequers but I'm pretty sure it isn't this: is it possible to be too rich for politics? 
Watch Tonight with Andrew Marr exclusively on Global Player every Monday to Thursday from 6pm to 7pm.
"Before they set off this afternoon, the chief executive of His Majesty's Revenue and Customs Jim Harra helpfully dropped the party chairman Nadim Zahawi further into the PR equivalent of a vat of rancid gloop by telling MPs: 'there are no penalties for innocent errors.'
"Since Mr Zahawi has paid more than £1 million pounds in penalty to settle his tax affairs, the implication is that he was... well, the opposite of innocent in this matter. I'm struggling to remember the word."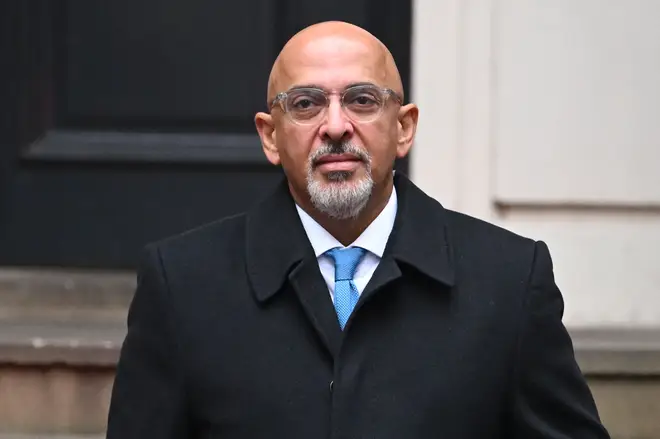 Andrew added: "Mr Sunak, who first of all thought he knew all the facts, and then discovered that, in his words, there were "questions to answer", is nonetheless is sticking by Mr Zahawi... and all of Westminster is scratching its head and wondering why.
"The Prime Minister has sent the case of Mr Zahawi to his  independent ethics adviser Laurie Magnus -  though what Mr Magnus is supposed to uncover that we don't know already escapes me. Cabinet is meant to be by charting the way forward for the Sunak government and will hear detailed polling evidence from its strategists."
Read more: Nadhim Zahawi did not make 'innocent error' with his tax, HMRC chief tells MPs
Read more: Sir Keir Starmer blasts Sunak as 'too weak' to sack Zahawi over tax affairs at fiery PMQs
Andrew went on: "It's not all doom and gloom for the Tories - they're sure the Labour lead is soft and that there's what they call "a narrow path to victory" at the next election. But many more stories like this and that path is going to get so narrow they all loose their footing and fall into the brambles. So what is the prime minister playing at? Why is he letting this go on and on? 
You can also listen to the podcast Tonight with Andrew Marr only on Global Player.
"Maybe it's because as a very rich man himself - his  wife's family is richer than the royal family - he can see Labour coming at him on the subject of personal wealth and wants to keep due process, the independent adviser, there as a defensive barrier for when that time comes. Yet again it comes back to the conundrum of politics and money.
"They never mingle well. Either people have too much money to avoid conflicts of interest - perhaps, like Mr Zahawi - or they still don't think they've got quite enough of the stuff and charge about cadging vast loans, like Boris Johnson.
"You might ask yourself what on earth do they need so much money for? I suppose that might be a naive question - political power lures people of vast ego and for them money is also an essential  competition -  it's all about having more than the next guy.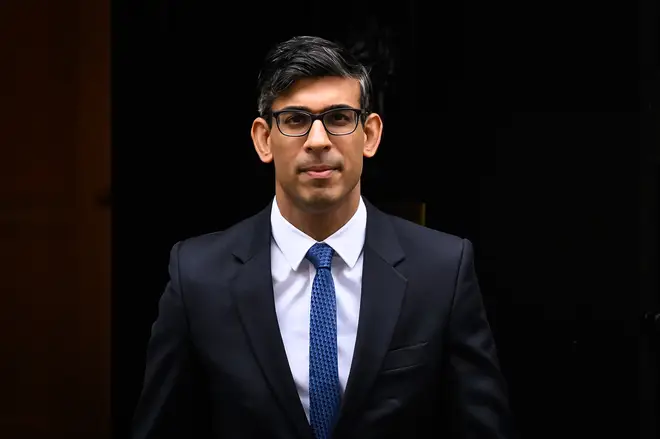 "But as the rest of the country struggles with its tax bills and indeed all its bills, this is politically devastating for the Conservatives.
"Perhaps we need a really radical solution: take their money away and instead give politicians a much more comfortable life - swaddle them in plush red velvet, offer them cheap food and gurgling springs of drinkable wine and just leave them to be happy.
"Except, now I think of it, we've already done that. It's called the House of Lords."