Ex-nurse insists NHS should never have the right to strike
6 February 2023, 15:23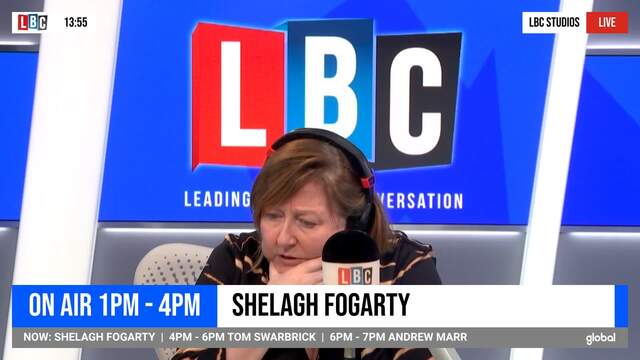 'We should have never had the right to strike', ex-nurse tells LBC
Shelagh Fogarty spoke to an ex-nurse who disagrees with the ongoing nursing strikes.
The caller said: "I do not agree we should strike ever, we are a caregiving service and we should have never had the right to strike."
Jane, from Stockport, said she had been a nurse for her whole career and left the job 10 years ago.
This call comes during the first day of nursing and ambulance strikes this February. Further strikes are scheduled for later this month.
READ MORE: 'You're putting more lives at risk' unions warned as NHS strikes risk causing 'worst day of disruption yet'
Jane went on to say that she is also a patient waiting for a knee replacement and knows how difficult it is to be on the receiving end of the NHS.
She followed with: "We do know that there is a great shortage of money and all the rest of it. I think the government have behaved appallingly and I've always voted Conservative all my life and I wouldn't ever again."
She ended her call by saying: "We have to think of social services, of keeping the services going but we're all going to have to pay more."
READ MORE: February 2023 strike dates: Who will be striking and when this month?