Nostalgia for Theresa May amid current political discontent should be 'resisted', says this Shelagh Fogarty caller
13 September 2023, 16:36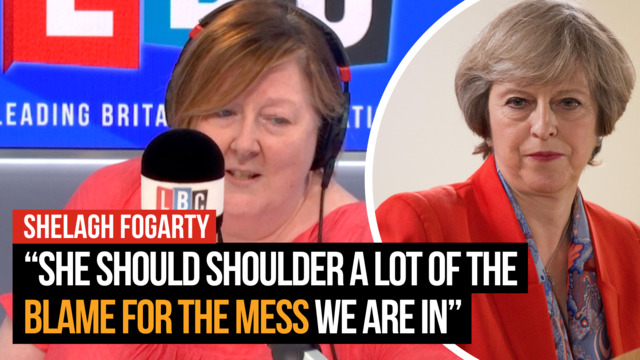 Shelagh caller on remembering Theresa May
This caller believes we shouldn't have a "rehabilitation programme" for the former Prime Minister – before LBC airs its interview with Theresa May.
Ahead of Andrew Marr's exclusive interview with Theresa May on Wednesday evening, this caller advised the public to "resist the temptation of looking back with fondness to May and others just because the current lot are so bad".
Speaking to Shelagh Fogarty, the caller continued exclaiming: "Just because Boris Johnson was just an incredible liar doesn't mean that Theresa May was a very good politician or a good prime minister".
Taking on the role of Prime Minister in 2016, the Conservative MP led the UK after we voted to leave the EU in a referendum.
However, she was forced to quit and replaced by Boris Johnson in 2019 after her deal was repeatedly rejected by MPs.
Drawing a comparison to US politics, the caller told Shelagh: "I think we have a similar rehabilitation program going on in the US where just because Trump is so terrible, we are sort of portraying George W. Bush as some sort of nice, well-meaning, bumbling guy.
"Completely forgetting the war crimes that he committed with the invasions of Iraq and other places"
READ MORE: 'It's not the language I would use': Theresa May slams Suella Braverman over migrant 'invasion' remarks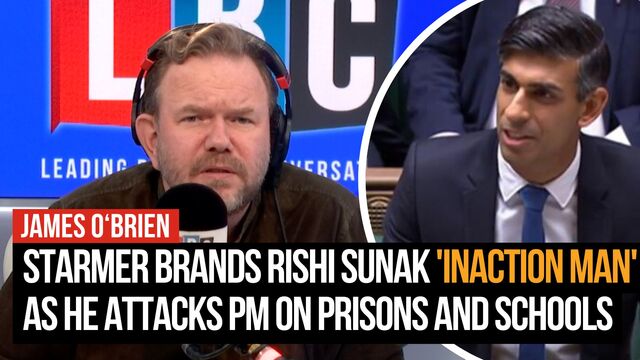 Sunak called 'Inaction Man' by Starmer
The caller urged people to take a "clear-eyed view" on analysing former political leaders, taking note of mistakes they made during their tenure.
Continuing, the caller condemned Theresa May for her behaviour regarding the Grenfell disaster, deeming it "terrible".
The former PM has previously admitted her initial response to the Grenfell Tower fire was not good enough, saying she will "always regret" not meeting survivors of the blaze when she first visited the site.
Concluding, the caller said: "I think she too has to shoulder a lot of the blame for the mess that we are in after 13 years of Tory rule".
Listen to the full interview on Tonight with Andrew Marr this evening at 6pm on Global Player