'It's terrible': Shelagh Fogarty reflects on dishonesty in 'sections of our politics' after Partygate report findings
16 June 2023, 17:44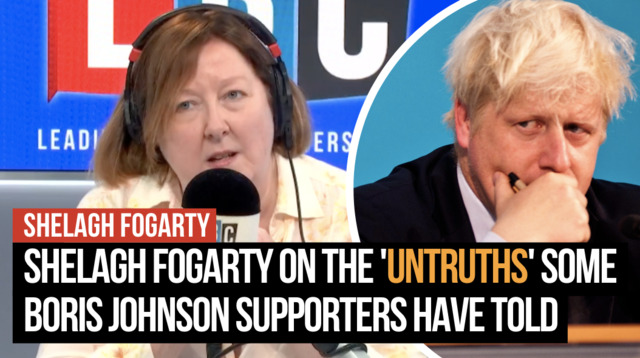 Shelagh Fogarty on the dishonesty of some Boris Johnson supporters
Shelagh Fogarty wanted to know where the latest events in politics left Rishi Sunak, the Conservative party, the government's electoral chances, and the country as a whole.
"I almost feel like apologising for beginning again with a conversation about Boris Johnson, but I don't think it is about Boris Johnson this one, I think it's actually about Rishi Sunak", Shelagh Fogarty began.
Her monologue came as Boris Johnson was officially confirmed as the Daily Mail's new columnist, following his resignation last week and the release of the Partygate report by the Privileges Committee, which found he had misled Parliament.
Shelagh felt that the dishonesty has affected "sections of our politics": "I say 'sections' very deliberately because it isn't pervasive - it has just been allowed to have too much space, I think, over the last few years, and too much almost respect for the dishonesty that people peddle."
READ MORE: Tory MPs divided over Boris: Jacob Rees-Mogg slams 'vindictive' report that will 'help not hinder' former PM's return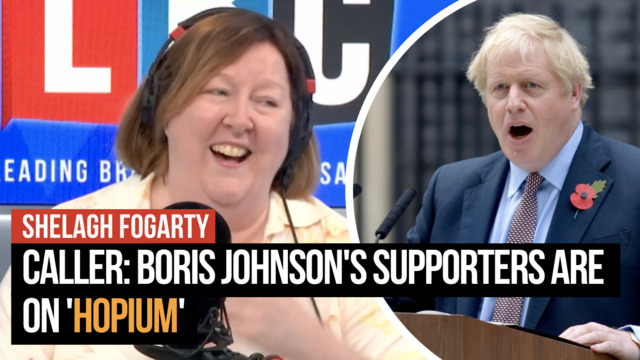 Caller: Boris Johnson's defenders are on 'hopium'
READ MORE: 'The ramblings of a desperate man': Reactions to speculation Boris Johnson is planning to run for Mayor again
The radio presenter could not understand why Conservative MPs came out repeatedly to defend Boris Johnson, "no matter what he said and did", and stopped wanting to speak to them because "I knew each time they opened their mouth, an untruth was coming out of it".
Shelagh continued: "If that can't be stopped with conversation and with proof, then it has to be stopped by simply not giving them the microphone."
"That's terrible, it's terrible that we reached that point", she added.
One of her callers later in the show branded the support for the ex-PM as an example of "cognitive dissonance", adding that his defenders are on "hopium", allowing them to maintain their admiration for the former Prime Minister.
Listen and subscribe to Unprecedented: Inside Downing Street on Global Player