'Harry is a hysterical fantasist': Royal biographer lambasts the Sussexes for being 'manic publicity seekers'
18 May 2023, 16:13 | Updated: 18 May 2023, 16:20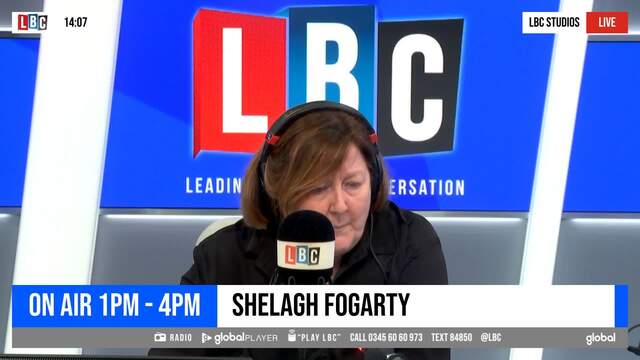 'Harry is a hysterical fantasist': Royal biographer weighs in on the Meghan and Harry chase
Royal biographer slams Prince Harry for "posing as the victim", after being "threatened with a camera".
Following on from reports that the Duke and Duchess of Sussex and Meghan's mother were involved in a "near catastrophic car chase" in New York, royal biographer Tom Bower chastises Prince Harry for trying to "embarrass and humiliate" the press.
Mr Bower began: "I think Harry is a hysterical fantasist and what I've heard from New York is that the chase was created by Harry. He left the hall with Meghan, he arrived there and had deliberately sought to embarrass and humiliate the photographers by the way they went in through the back entrance and tried to escape."
Drawing comparisons to Prince Harry's mother, the author said: "It's just like with Diana, the chase was created by driving too fast and driving recklessly. If he'd driven at 30mph from the hall back to his home, there wouldn't have been a chase."
Listen and subscribe to Unprecedented: Inside Downing Street on Global Player
He continued: "The [American] press are all mocking Harry about being a catastrophist, they're all calling him completely ridiculous.
"Here's a man who has boasted about killing 25 Afghanis during his service in Afghanistan, all he was threatened with last night was a camera.
"The Sussexes, since they got to America, have been absolutely manic publicity seekers."
READ MORE: Nick Ferrari caller wishes to 'erase' Meghan and Harry and their 'attention-seeking methods from our lives'
Mr Bower went on: "The police chief said that Harry's version is just fantasy and that is the problem with Harry. He is a privileged and pampered man.
"He is constantly seeking, one way or another, to pose as the victim."
He finished by accusing the Sussexes of "lying" about the royal family: "They're capitalising on their royal titles and we're all victims of their terrible, terrible distortions of what happens in Britain. It's appalling for Britain what they're doing in America."
READ MORE: I'm not sure what paparazzi would gain by following Harry and Meghan, says Jennie Bond