Rishi Sunak's plan to crack down on beggars labelled 'cruel' by homelessness charity CEO
27 March 2023, 15:28 | Updated: 27 March 2023, 16:08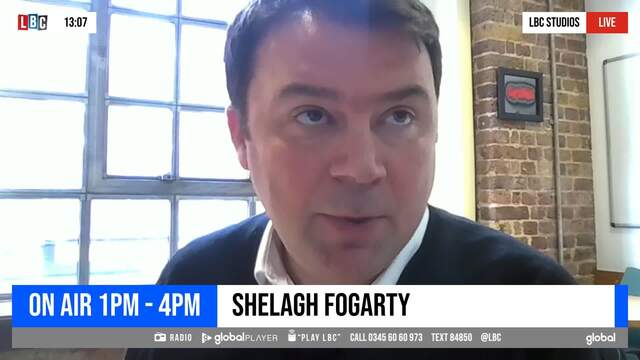 Rishi Sunak's plan to tackle beggars 'feels cruel' says Chief Exec of homeless charity Crisis
The Chief Executive of homelessness charity Crisis says the Prime Minister's anti-vagrancy plans are 'counterproductive'.
Prime Minister Rishi Sunak has promised to 'crack down' on beggars in his new plan to tackle anti-social behaviour, he has announced £1000 fines will be issued to those engaging in 'organised begging'.
Matt Downie, who is the Chief Executive of Crisis the homelessness charity, spoke to Shelagh Fogarty about the proposed plans.
After recognising that organised begging does need to be eradicated, Mr Downie pointed to the "wider issue".
"We've worked carefully and very steadily over many years to try and repeal the concept of criminalising homelessness and the Vagrancy Act of 1824... that says that homelessness and egging are criminal offences," he shared.
The charity chief said his understanding was that Levelling Up Secretary Michael Gove was in full support of reversing the Vagrancy Act.
Crisis is actively campaigning against the 19th-century act which deems sleeping rough and begging as a crime.
READ MORE: James O'Brien and police officer unpick Sunak's rationale behind anti-social behaviour plans
"It's just entirely counterproductive in relation to resolving homelessness," he argued.
"It is true, there are people that are homeless, rough sleeping, destitute, who are asking for money. They do ask for food and that is because they need money [and] they need food."
Mr Downie said to prevent genuine beggars "the answer... is to make sure everyone has somewhere to live" and offer them "support".
READ MORE: 'Tough on graffiti but not child rape?': Nick Ferrari challenges Policing Minister
Rishi Sunak has named beggars in his list of anti-social behaviours which he says are causing a "nuisance" on the streets.
To call homelessness a "nuisance" "feels cruel, counterproductive and drives us back in time, rather than where we need to be", Matt Downie told Shelagh.