'Total nurse walkout': Nurse of 40 years says only a walkout will force govt response
18 January 2023, 15:32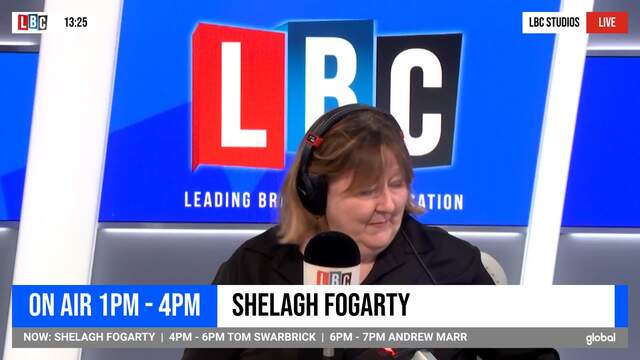 This nurse of over 40 years says the strikes 'are a waste of time'
This nurse argues strikes are a "waste of time" and the only way to get the government to react is by staging a complete walkout.
Members of the Royal College of Nursing (RCN) took to picket lines on Wednesday in a dispute over pay and conditions. "Once again nursing staff have been left out in the cold by the government" the RCN claimed in a tweet.
A member of the RCN phoned LBC to offer his solution to the ongoing dispute.
"I'm going to be very controversial now as a nurse of 40 years," the caller began telling Shelagh Fogarty, "I voted against the strikes because I think strikes are a waste of time".
READ MORE: Nurses return to picket line as temps offered £40 an hour to break strike
"The only way that we'll get the government to really sit up is to do what they did in Australia... threaten a total walkout!" the caller insisted referring to nursing strikes which took place in the 1980s.
Intrigued, Shelagh asked how this would work.
"So at twelve o'clock tomorrow every single nurse in Britain walks out of whatever department they are in and leaves," he started explaining, "they wait in the car park for half an hour and I will guarantee you that the government will capitulate".
The caller said strikes are ineffective because "the government are rubbing their hands" and "are making money" by not paying staff on strike days.
Using the Australian strike to demonstrate the nurse said "four hours" before they were set to strike the government gave in and offered them the pay award that they wanted.
He believes this is a way for British nurses to receive pay rises of even "19%".
"Strike action that makes sure patients aren't affected has no effect," he said boldly.
READ MORE: Home Office minister refuses to rule out nurses strikes continuing for months