Tory MPs fabricated 'crackpot conspiracy theories' regarding Sue Gray, says Shadow Health Secretary Wes Streeting
7 March 2023, 17:47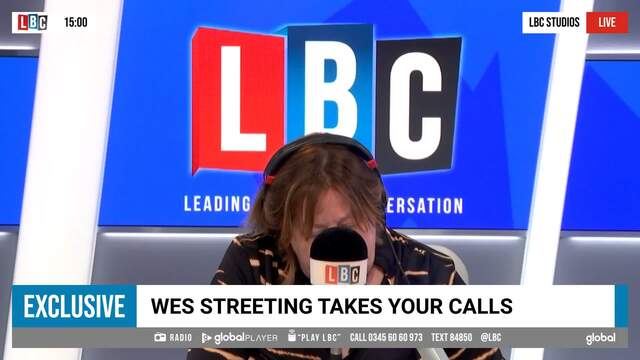 Wes Streeting is 'bemused' by 'daft' Tory MPs who are defending Boris Johnson
The Shadow Health Secretary had a "wry smile" upon hearing Tory MPs erupt over Ms Gray's appointment as Labour's Chief of Staff.
With Conservative MPs outraged over Sue Gray's decision to depart the civil service to work for Labour, Shadow Health Secretary Wes Streeting told Shelagh Fogarty the Tories have made up "crackpot conspiracy theories" on the issue.
Reacting to the Conservative indignation at Sue Gray's new job title, Mr Streeting said: "I have to stay there has been a bit of me that has had a wry smile watching Conservative MPs come up with all sorts of crackpot conspiracy theories around all of this".
READ MORE: Suella Braverman says 100 million refugees could claim asylum as she unveils controversial migrant crackdown
Following her resignation last week, Ms Gray received the job offer of Chief of Staff from Keir Starmer. Some Tory MPs have expressed anger that the Partygate investigator has breached rules by taking the job.
Her appointment will need to be overlooked by the watchdog which monitors new jobs for former ministers and senior civil servants - the Advisory Committee on Business Appointments.
READ MORE: Shadow Immigration Minister slams Tory migration plans claiming it 'won't work' and will 'compound the situation'
Continuing to express his farcical disbelief at comments made by Tory MPs, Mr Streeting told Shelagh he felt "bemused" stating "unless Sue Gray packed the suitcases full of booze, wheeled them into No 10 from the supermarkets and said off you go lads... then wrote a report to stitch them up".
The Shadow Health Secretary frustratingly concluded by saying he's confused at "the fact that even now there are Conservative MPs daft enough to defend Boris Johnson and give Rishi Sunak a hard time because they think Rishi stabbed Boris in the back and haven't forgiven him".
READ MORE: Shelagh Fogarty condemns Suella Braverman for stirring up a 'culture war' with new Migration Bill