'Raging' caller says Nadhim Zahawi should be 'locked up' for tax evasion 'if proven guilty'
23 January 2023, 15:38 | Updated: 23 January 2023, 15:43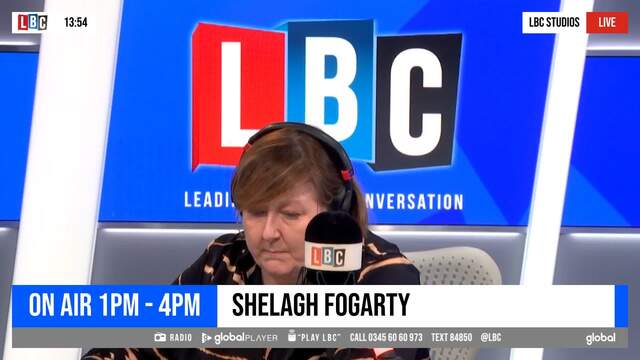 'Raging caller': Zahawi should be locked up if proven guilty
This caller is fuming that Tory Minister Nadhim Zahawi has not been suspended during the investigation into his tax dispute.
Conservative Chairman Nadhim Zahawi has found himself in a very public tax dispute with HMRC. It's reported that the former Chancellor paid a 30% penalty for the millions of taxes he avoided paying.
READ MORE: Nadhim Zahawi should resign as chairman of the Tory party says HMRC investigator
With the details of the tax dispute still unclear the Prime Minister has ordered his ethics advisor to carry out an investigation into Mr Zahawi's finances.
Mark in Pickering phoned into Shelagh Fogarty's show to share his displeasure surrounding the ex-Chancellor's tax controversy.
"I'm a first-time caller but I am absolutely raging today," Mark began.
"I don't know any industry in the UK where if you are under investigation for something serious you are not suspended."
"The Met..." Shelagh remarked, "You've got me there" the caller admitted.
The caller's rage continued: "He should be suspended and the same with Boris Johnson, every time Boris Johnson has been under investigation there's been no suspension."
"It's a disgrace... if you look at what's happened in the past ie. let's look at Lester Piggott, let's look at the tennis player Boris Pecker," he said pointing to famous cases of tax evasion.
"Where did they end up for tax evasion?" the irate caller asked, "in prison" he replied to himself.
He declared: "Zahawi - if proven guilty - should be locked up."
READ MORE: Foreign Secretary James Cleverly defends 'successful entrepreneur' Nadhim Zahawi amid tax bill row