'If they keep him I will abandon the club': Outrage at possibility of Mason Greenwood return
15 August 2023, 17:04 | Updated: 15 August 2023, 19:38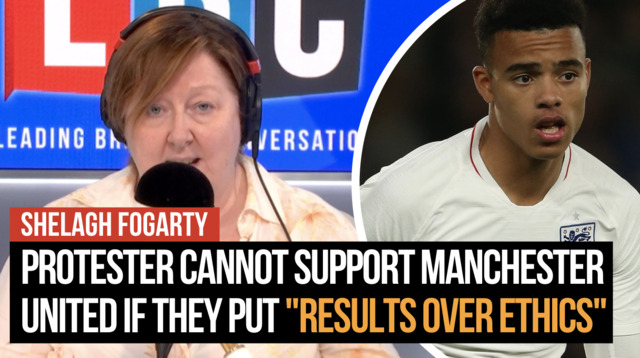 Protester won't support Manchester United if Mason Greenwood returns
Manchester United fans protested outside Old Trafford against the possible return of footballer Mason Greenwood.
One of the protesters 'Em' spoke to Shelagh Fogarty. "Football clubs, especially the biggest ones in the world have a huge responsibility for setting a good example to supporters, particularly to young men and kids," the football fan said.
In January 2022 Manchester United player, Mason Greenwood, faced attempted rape and assault charges but they were dropped in February 2023.
READ MORE: Mason Greenwood seen training again as Man Utd decision on his future looms after attempted rape charge dropped
The charges came about after a video of his partner surfaced in which she had sustained injuries alleged to have been inflicted by the football player. The video also presented an exchange between Mr Greenwood and his female partner where a forceful sexual encounter was implied.
READ MORE: Mason Greenwood breaks silence after all charges against Manchester United footballer dropped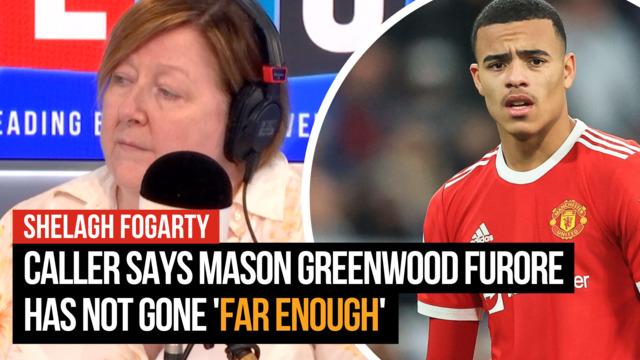 Is the Mason Greenwood controversy an opportunity to teach young people consent?
Em said she understood that there is a legal process to go through but argued that "taking a stand should stand above that sort of stuff".
"I get that it's alleged and it is going through a process but I think the delays have been really inflammatory, it feels a little bit like it caught up in some of the ownership sort of stuff."
Shelagh quizzed: "If they keep him will you abandon the club?"
"Sadly, I will...There's a few things around Manchester United at the moment, they're worried about results, results over ethics. Results over doing the right thing.
"I'll also stop supporting the club if they're sold to Qatar."
She said that abandoning her beloved team at 40-years-old is a "really sad thing to think about" because it has been a constant in her life. However, she maintained, "I don't want to be a part of something that is about results and profit over doing the right thing".
Furious woman disgusted by the tape that is alleged to be Mason Greenwood