Stanley Johnson Cuts Interview Short After He Is Probed On Boris
30 June 2016, 14:46 | Updated: 22 August 2016, 15:42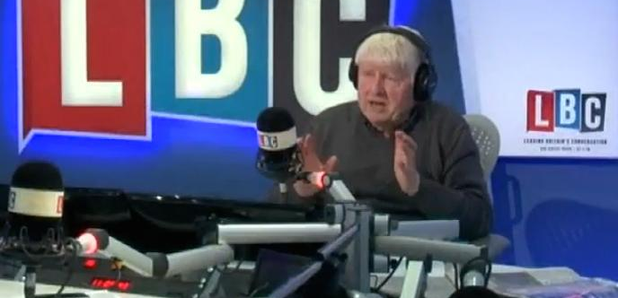 Stanley Johnson cut his interview with Shelagh Fogarty after she probed him on his son Boris's future after his shock decision to not run for Tory leader.
"I'm terribly sad actually. I completely respect Boris's decision, but I do think he would have been a brilliant leader of the Conservative Party and he would have been a brilliant prime minister," he said.
Boris stunningly backed down from a long awaited bid to run for prime minister in a speech on Thursday, ruling himself out of a race brought around by his success in the EU referendum.
Shelagh pressed Stanley on how bad this episode has been for the former mayor of London.
"Do you accept that this has been a lot of pain and little gain for Boris Johnson," asked Shelagh?
"Listen I have to sign off now," responded Stanley.