Ulez expansion delay has 'cost lives' says this frustrated Shelagh Fogarty caller
4 August 2023, 16:17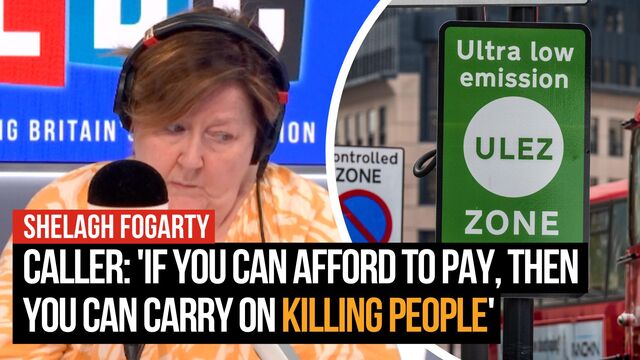 'You can carry on killing people' if you can continue to pay Ulez fee, says Shelagh caller
Sadiq Khan asserted he "continued to listen to concerns" of Londoners, as he announced grants for his vehicle scrappage scheme would increase and be made available to all Londoners.
The Mayor of London claimed it's "nonsense" to suggest Ulez is unaffordable, as he announced a new grant offering every Londoner thousands of pounds to scrap their non-compliant cars.
Joining James O'Brien on Friday morning, Sadiq Khan said he had "listened to Londoners' as he elaborated on the expansion of his Ulez scrappage scheme.
Shelagh Fogarty caller Greg aired his frustration at the delay in the implementation of the Ulez expansion, exclaiming: "How many people have died while he's been sat there twiddling their thumbs?"
Greg questioned why Sadiq Khan hadn't made cars "illegal on the day" even if he would "suffer the consequences at the polls, he would be saving lives".
Sadiq Khan has tied his political reputation to the scheme, claiming it is essential to bring down 4,000 premature deaths linked to air pollution and prevent children from developing stunted lungs or conditions like asthma and heart disease.
Read more: Sadiq Khan brands claims Ulez is unaffordable as 'nonsense' as he announces new scrappage grant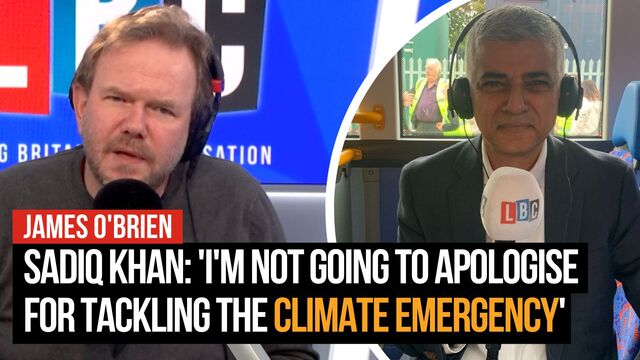 Sadiq Khan speaks to James about the expansion of the Ulez scrappage scheme
Approximately 90% of cars seen in outer London on an average day are already compliant, Sadiq Khan told James.
However, non-compliant vehicles are charged £12.50, infuriating drivers who have already faced more expensive fuel prices, pay the congestion charge and battle against low-traffic neighbourhoods that have been popping up in the capital.
Frustrated at the charge, Greg told Shelagh: "But if you can afford to pay, then you can carry on killing people".
Read more: Home Counties rebel against Ulez: Six out of seven councils refuse to allow signs
Concluding Shelagh said: "I think you're failing to see where things can't always just happen overnight, Greg.
"You know, in an ideal world, we would eradicate all dangers in an instant, but that's not how it works".
The mayor has refused to back down on his plans despite mounting pressure from the Labour leader who hinted at concerns in the wake of by-election losses in Uxbridge and Ruislip.