'I've come to hate my mum': Full-time carer blames 13 years of Tory budget cuts for lack of local authority support
11 September 2023, 16:20
Caller 'hates' his mother for having to look after her full-time
Caller Richard cares full-time for his mother and is 'filled with rage' every time he has to look after her, telling Shelagh Fogarty he blames 13 years of the Conservatives 'slashing' budgets for local authorities.
As a full-time carer, caller Richard expressed his deep unhappiness to Shelagh: "I've come to hate my mum, I genuinely loathe her, I see her as someone who has stolen my life from me."
Their conversation arose as the Chancellor, Jeremy Hunt, is considering real-term cuts to benefits in the government's autumn statement.
Moderately Conservative MP, Alex Chalk, appointed Justice Secretary in April, willed his colleagues that Conservatism must provide support to the most disadvantaged in society.
Continuing, Richard stated: "She's taken my freedom, my ability to do all of the things I want to do with my life.
"I wanted to travel, I wanted to have a career, I stopped my career to look after her."
Read more: Home Secretary 'pushing for XL Bully ban' after crazed dog mauls 11-year-old girl in Birmingham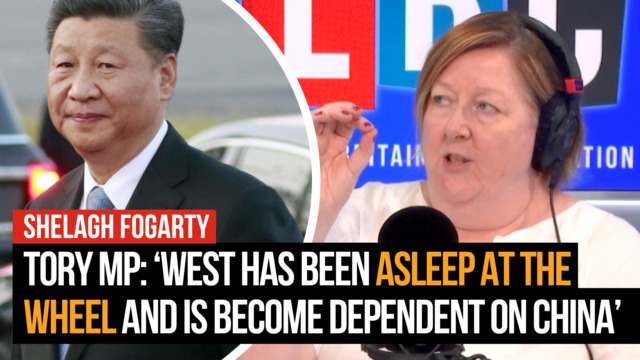 Conservative MP concerned at UK's security as parliamentary researcher arrested for allegedly spying
Noting that he has now become "embittered" and filled with "rage" after caring full-time for his mother, Richard said he has contacted social services to help them, but added: "They don't have budgets or even the desire" to help.
Shelagh questioned Richard on his mother's disabilities, to which he replied: "She's profoundly deaf with undiagnosed learning disabilities."
Read more: Terror suspect Daniel Khalife 'escaped from Wandsworth prison strapped under truck with bed sheets,' court hears
Shocked by Richard's compelling statement of hatred for his mother, Shelagh said: "You must be able to get some respite, because you saying you hate your mother is a shocking statement.
"The exhaustion and the hard work and the isolation that you're experiencing is immense".
Replying, caller Richard said: "It's because we've had 13 years of Tories who keep cutting budgets and slashing local authorities and it's crushing."