The NHS will be privatised 'over my dead body', says Shadow Health Secretary
5 July 2023, 14:41 | Updated: 5 July 2023, 15:13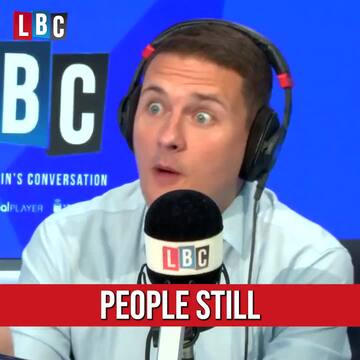 Wes Streeting: The NHS will be privatised "over my dead body"
Shadow Health Secretary Wes Streeting declares to Shelagh Fogarty how he vows to prevent NHS privatisation.
Shadow Health Secretary Wes Streeting has told Shelagh Fogarty that "over his dead body" would he allow the NHS to be privatised.
He said: "I am so committed to an NHS that is free at the point of use paid for through our taxation and I don't want to see the NHS privatised.
"What I do want to see is the NHS able to meet the challenges of 2048, not still resembling the NHS of 1948 and when I look at other health care systems and why they get much better outcomes than ours, it's not about how much they're funded it's about where the money goes."
The conversation comes as 75 years after the creation of the NHS, waves of strikes among NHS staff, who claim they are overstretched and underpaid, although nurses have recently paused planned industrial action.
Meanwhile, as NHS waiting times spiral, former health secretary Sajid Javid, advocating for a system where some people would pay to see their GP, told LBC earlier this year that the NHS would cease to exist without reform.
READ MORE: Morale in the NHS is at an all-time low says NHS hospital boss, as it turns 75
Mr. Streeting continued: "We've got to fundamentally shift that, embrace technology, the life sciences the medical technology that can put the NHS at the cutting edge of treatment...
"We've got to take control of our own healthcare, promote good health, keep people not just living longer but living well for longer."
READ MORE: NHS trusts spend 'shocking' £46m on recruitment agencies and consultants