'One million children are living in destitution': Carol Vorderman struggles to comprehend stark wealth inequality in the UK
25 October 2023, 14:16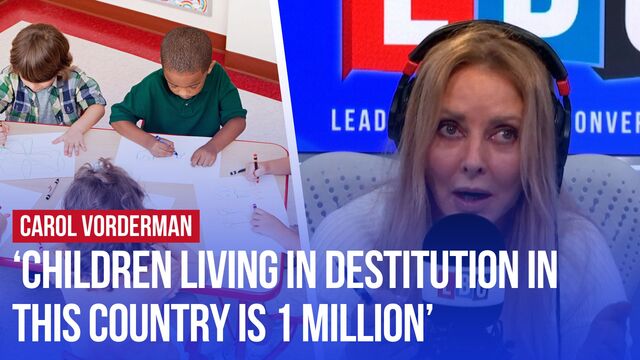 Carol Vorderman struggles to grapple with the alarming rate of wealth inequality in the UK
With over 3.9 million people in the UK living in destituiton, Carol unpacks the concerning impact of wealth inequality on those struggling to make ends meet.
Carol Vorderman addressed the alarming wealth inequality in the UK which has risen drastically since the pandemic.
Unpacking an analysis of The Sunday Time Rich List between 1989-2023 by the University of Greenwich, Carol highlighted statistics that showed that wealth in the UK in 2023 is extremely concentrated.
According to the study, the richest 50 families in the UK have more wealth than the bottom half of the UK population (33.5 million people).
Focusing on one aspect in particular, Carol asserted: "In 1989, a rich person was categorised on that list, had 6000 times the wealth of an average person in the UK.
"Today it's 18,000 times the wealth of an average person in Britain, get that in your head."
Noting the impact that the Conservatives have had on the disparity of wealth in the UK, Carol noted: "During this parliament, the wealthiest 200 families have seen their wealth increase in real terms by nearly a quarter, which is the equivalent of giving every family in this country a cheque for £9,000."
Read more: UK a 'laughing stock' for allowing migrants to 'get off boats and go straight into four-star hotels', minister says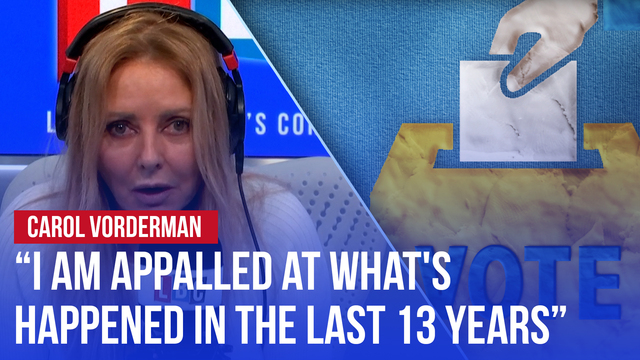 Carol Vorderman admits she's a supporter of 'tactical voting'
Continuing, Carol shared her concern with listeners at the impact wealth inequality has had on children in the UK.
Children are particularly hard hit, the numbers experiencing destitution have almost tripled - an increase of 186% - since 2017.
Read more: Keir Starmer to meet Labour Muslim MPs as backlash grows over Israel-Gaza siege comments made on LBC
Quoting figures from the Joseph Rowntree Foundation (JRF), Carol was almost brought to tears, as she noted that in the past five years, the number of children living in destitution in this country "is 1 million".
According to the JRF, the number of people experiencing these levels of poverty in the UK has increased by 61% between 2019 and 2022.
Over half of destitute households have a weekly income of less than £85.