'She's a destructionist': James O'Brien caller claims Suella Braverman governs like 'a five-year-old'
10 November 2023, 13:29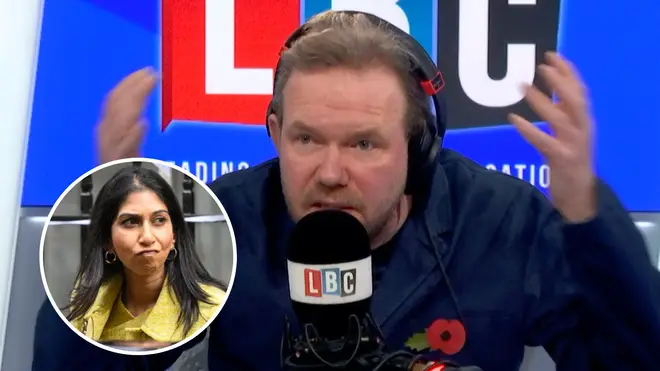 The Home Secretary seeks to create 'perpetual animosity' in government said James O'Brien, following Suella Braverman's criticism of the Met's approach to pro-Palestine protests.
"You've got two camps. You've got those who rebuild the country: the constructionists," LBC caller Sarah from Liverpool, told James O'Brien, "but at heart, Suella's a destructionist."
Read more: 'I've always respected the operational independence of the police', education minister says amid Braverman 'bias' row
James agreed: "She seems to see [destruction] as an end in itself, rather than a means to an end. But why?"
"Power and ego," replied Sarah, adding: 'It's like five year olds when they break things... why did you do that? 'Because I can.'"
"Destructionists have everybody at each other's throats. If anybody's watching, great. But if people aren't noticing - that's when they take power."
"A state of perpetual animosity, state of perpetual war", replied James, adding: "The more unstable everything is, the bigger the opportunity for them to waltz in and take over... but it's not really working, is it?"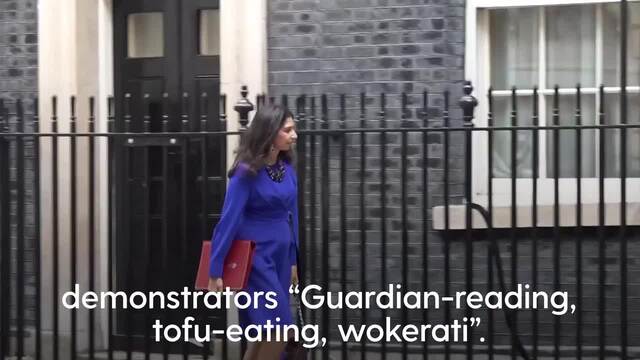 Suella Braverman in profile
The discussion came as Suella faces backlash from members of her own party, after publishing an article criticising the Met Police's approach to pro-Palestine demonstrations.
James went on to ask whether the Prime Minister's lack of response to the backlash could indicate that he "quietly agrees" with the Home Secretary.
"Then she is his mouthpiece," Sarah replied, adding "that is not right if a Prime Minister hasn't got the courage to take a risk."
Read more: Rishi Sunak considers firing Suella Braverman