Keir Starmer is using 'working class as the opposite of having a sense of entitlement', notes James O'Brien
11 October 2023, 15:02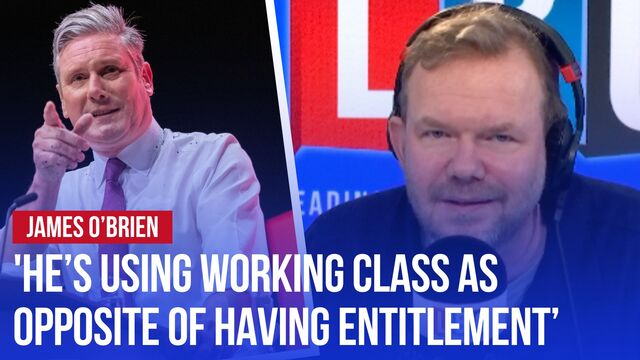 James O'Brien now understands the intent behind Keir Starmer's conference speech
Sir Keir Starmer spoke about breaking the "class ceiling", firing an attack on Rishi Sunak for "levelling-down the working class aspiration to go to university".
James O'Brien claims to now understand the intent behind Keir Starmer's conference speech, which was sprinkled with brutal attacks on the Conservative Party.
The Labour leader highlighted his humble background and pledged to fight back against politicians trying to damper aspirations, noting Tory proposals against mass entry to university.
Quoting his father's vocational background, Sir Keir said: "My dad felt the disrespect of vocational schemes all his life", adding, "But the solution is not, and never will be, levelling down the working-class aspiration to go to university."
Upon replaying his speech, James reacted by saying: "I think I know exactly what Keir Starmer meant, and I can't quite believe the clarity that he has provided.
"He is using the working class in this context as the opposite of entitlement."
Read more: Israel 'has the right' to withhold power and water from Gaza, says Sir Keir Starmer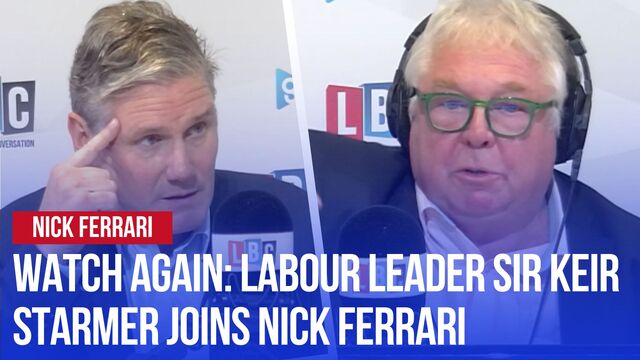 Keir Starmer joins Nick Ferrari at Breakfast | Watch Again
In his speech, the Labour leader asserted: "Many people here will have heard a nagging voice inside, saying, 'No, this isn't for you – you don't belong here, you can't do that'. Working-class people certainly hear that voice, trust me."
Read more: 'Toddlers, babies with their heads cut off': Israeli PM's spokesperson describes scene in border village after Hamas attack
James noted: "The right-wing use the term working class as a synonym for racist, but the left has always used it in very nebulous terms but he's pinning it down to a place that I haven't really seen it through before."
James believed that Sir Keir was referencing entitlement, stating: "There's that wonderful line about privilege, which I think is the bedfellow of entitlements, isn't it?
"And if you've spent your whole life enjoying privilege, then equality feels like oppression."
In his address to the Labour Party conference, Sir Keir highlighted what his government would do to reverse the damage from Conservative rule, stressing to voters that it would take time.