'It's a mess': Baroness Jenny Jones to hold fatal motion blocking govt overruling House of Lords vote
7 June 2023, 15:35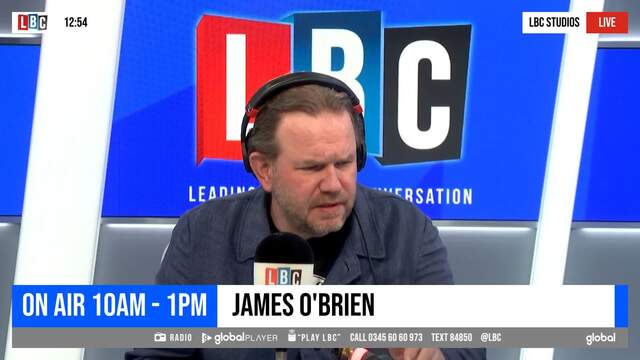 Baroness Jenny Jones to hold fatal motion to stop government overruling House of Lords vote
Baroness Jenny Jones lambasts the "cheating, nasty" government for attempting to "sneak" an amendment to the Public Order Bill through the "back door".
Green party peer Baroness Jenny Jones has tabled a fatal motion to prevent the government from using ministerial decree to override a vote in the House of Lords.
In February of this year, the government lost a vote in the Lords on the Public Order Bill to change the interpretation of serious disruption of other people's day-to-day activities to mean anything more than minor.
READ MORE: Junior doctors' 35% pay rise request is 'sticking point' in negotiations, Health Sec Steve Barclay says
Baroness Jones told James O'Brien: "Essentially the government is trying to bring in something that the House of Lords has already thrown out. Now, the House of Lords is not a radical structure, it's quite a conservative place and yet we threw out a particular amendment, which was about disruption.
"The government wanted a definition which was, 'anything more than minor', which could be absolutely anything."
Listen and subscribe to Unprecedented: Inside Downing Street on Global Player
The Green Party peer went on: "The House of Lords threw it out, quite rightly, because in a democratic country, you're allowed to protest. But what the government did, is they've tried to sneak it in the back door and they've tried to do it by what is essentially ministerial decree.
She further attested: "This rather cheating, nasty government has actually tried to sneak it in the back door and I'm trying to stop that."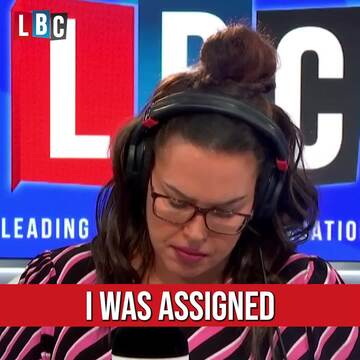 Republic member sets record straight after members were arrested during the Coronation today
READ MORE: Health Secretary stops short of saying it's right for Cabinet Office to 'challenge' Covid inquiry request for WhatsApps
James said: "We got an inkling perhaps during the Coronation protests of what could happen to peaceful protestors should the police be so minded and this bill, as it stands with 'anything more than minor', would enshrine in law their right to clatter anybody at the discretion of officers."
Baroness Jones concurred: "This is not appropriate legislation, it's a mess...this won't stop protests."