'It's a hatred as old as religion itself': James O'Brien analyses escalating anti-Semitism after Muslim crowd storms Dagestan airport
30 October 2023, 13:18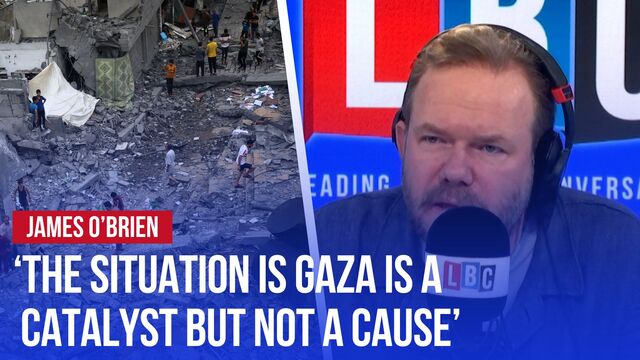 James dissects the root cause of the 'explosion of hatred' towards Jews at Dagestan's airport
James dissects the root cause of the 'explosion of hatred' towards Jews, after Dagestan's airport was stormed by an anti-Semitic mob.
A mob in Russia's mostly Muslim region of Dagestan stormed the airport in Makhachkala in search of Jewish passengers arriving from Israel.
Video footage on social media showed an angry crowd running through the airport in Makhachkala seeking people arriving on a flight from Tel Aviv.
Reacting to the distressing news James O'Brien asserted: "They might as well have been carrying burning torches as they sought to essentially round up Jews".
Footages shared online showed hundreds of young men, some carrying Palestinian flags, storming the tarmac of the Makhachkala international airport and climbing on to grounded planes, attempting to break the windows.
Analysing the situation, James said: "It's probably got a lot to do with what is currently happening in Gaza, but that is not a hatred that appeared afresh or anew.
Read More: Israel pushes more troops into Gaza as Hamas war 'expands', amid 'civil order breakdown as aid warehouse broken into'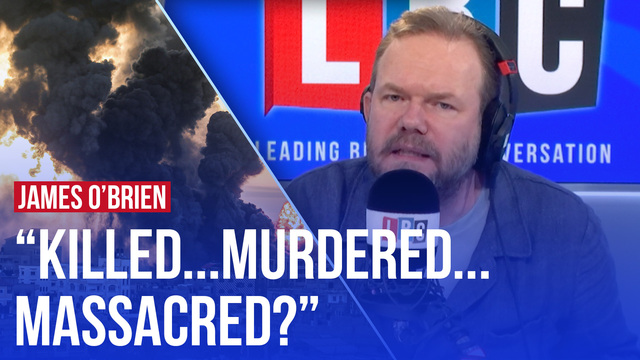 James O'Brien on perception of violence in the Israel-Hamas war
"That is a hatred that has roots going back centuries, a hatred that has roots as old as religion itself."
Religous authorities in the region have implied that they may need to evacuate an estimated 800 Jewish families from across Dagestan.
Read More: Israel and Hamas engage in direct clashes near border crossing as IDF ground operation intensifies
Continuing, James noted how the mob represented a "resurrection of hatred bubbling to the surface", adding that the situation in Gaza is "clearly a catalyst, but not a cause".
He added: "It's an existential battle for survival for Jewish people, for supporters of the Israeli government, for Jewish supporters of the Israeli government."
Russia's aviation agency, Rosaviatsia, said security forces later brought the situation under control.
Read more: 'Europe is the next stop' Jerusalem Deputy Mayor warns of rising anti-Semitism as Muslim crowd storms Dagestan airport