James O'Brien baffled by retired doctor telling female surgeons to 'toughen up' after reports of sexual assault
14 September 2023, 15:17 | Updated: 14 September 2023, 15:22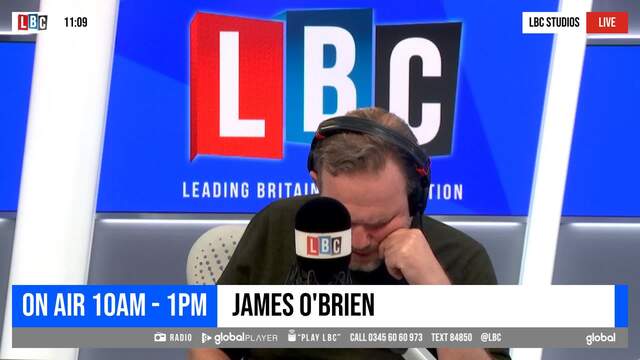 James O'Brien reacts to Dr Peter Hilton's letter
Dr Peter Hilton has faced backlash after reacting to a report that 1 in 3 female surgeons experience sexual harassment and/or assault by telling women in the profession to "toughen up".
The now retired doctor wrote a letter saying the new generation of doctors were mainly female "snowflakes" who "hadn't done their homework".
The letter addressed to The Times read: "Bullying happens, sexually inappropriate comments and actions do occur. It is stressful, all I can say is that if they want to make a success of this rewarding career then they should toughen up."
It came after a survey, published in the British Journal of Surgery, which has been described as the "#MeToo movement for surgery".
James said he had not addressed the letter when he first saw it as he assumed the former doctor would "repent". He told listeners he had thought it must have been written in a "rush of blood to the head" out of "unhinged crossness".
However, when Dr Hilton was approached for comment, after his letter was published, he doubled down on what he had said.
"He essentially stood by his letter and claimed that his views were shared by many other doctors, he said that actions of criminality should be investigated but added, 'From what I've seen most of it is trivial'."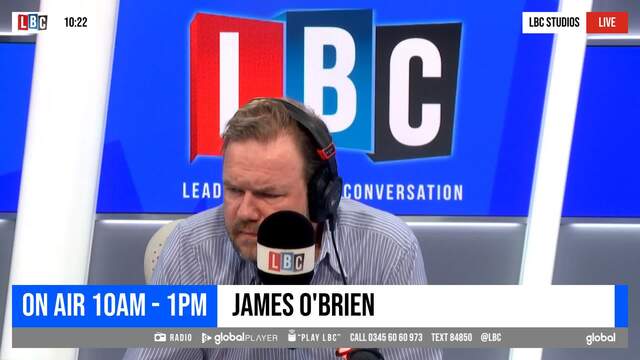 'Who was going to believe me?' Caller shares memories of sexual harassment in the NHS.
James had held a phone-in the day prior where callers shared their experience of workplace sexual harassment and assault in the health service.
READ MORE: Female NHS workers discuss 'horrible memories' after a new report on workplace sexual assault
Healthcare staff detailed to James the culture within GP's and hopsitals which allowed for such actions to take place.
"The letter is literally proof that these attitudes are still common place, that they are permitted. Not just permitted. Not just tolerated, but defended by men," James said.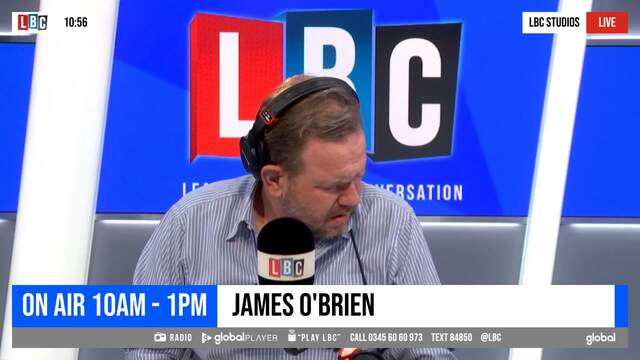 Surgeon says culture in surgery allows senior male surgeons to get away with inappropriate behaviour
James' reaction continued: "Here's a scandal about sexual assault, sexual harassment being absolutely endemic in British operating theatres and here's a bloke so completely certain that it's all a big fuss about nothing that he writes to The Times about it, under his own name."
READ MORE: Shelagh Fogarty hits out at the 'boys club sexually molesting and abusing' female surgeons
He explained how the public nature of the letter was so confusing to him, highlighting that these were not comments made "privately" and they weren't evidence of banter "with the lads".
"That's the point that I find close to baffling about this, is that he is so certain that a story about a third of female surgeons being sexually assaulted by surgeons in the last five years is a fuss about nothing, that he has written to The Times about it."
"How does he end up there at 71?" James' bewilderment went on.
"Not 201 he is 71. He has lived through the last 20 years for 17 of them he was in post."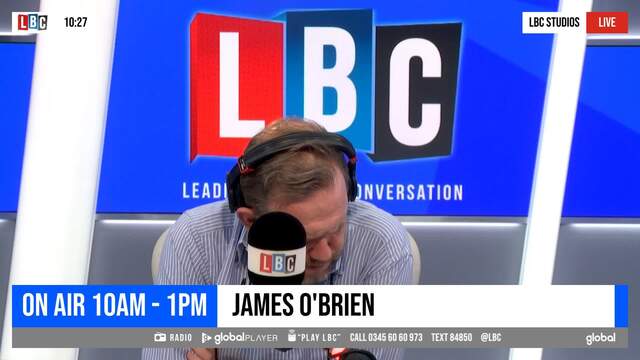 Caller discusses why female staff in the NHS are 'easy targets'