Rishi Sunak is like an 'incontinent cat': James O'Brien slams Tories ahead of PM's Party Conference speech
4 October 2023, 11:10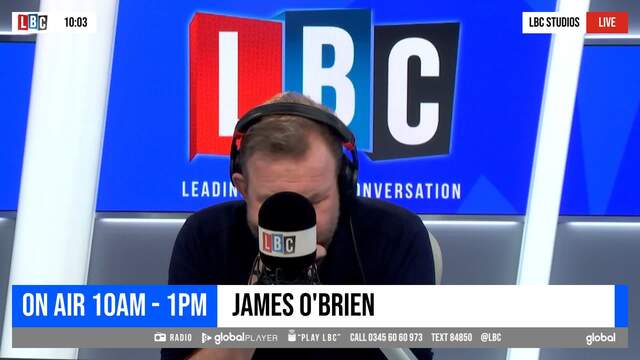 James O'Brien: "What has happened to the Conservative Party?"
James O'Brien is "appalled" by Tory Party cabinet ministers telling "blatant lies" on stage at the Conservative Party Conference.
James O'Brien delivered this monologue before Rishi Sunak was due to give his keynote speech on Wednesday at his first Conservative Party conference as Prime Minister, an opportunity to 'rally' his party members to prepare for a future general election.
Expressing his "fatigued disgust" for the Conservative Party, James said: "It's more like an incontinent cat that keeps peeing on your carpet and you keep thinking it will stop.
"And yes predictable voices will hate it, I wish the incontinent cat would stop peeing on the carpet but it's so boringly unpleasant now, so predictably disgusting that you find your visceral reaction to it, I don't know if it's diluting it's just pathetic.
"Does this stuff resonate now anywhere beyond the editorial floor of the Daily Mail and their increasingly dedicated readership, does it still land?"
Read more: Rishi Sunak ranks two in Nigel Farage's estimates of Conservative Party success in the next general election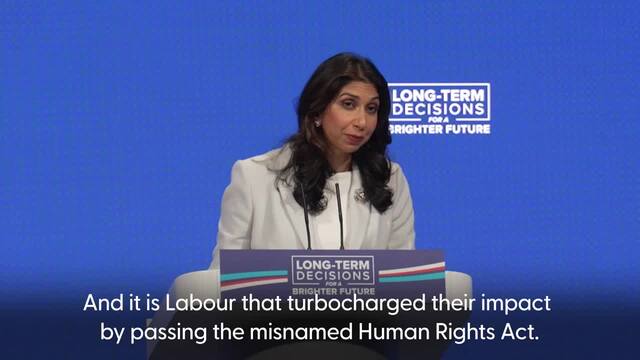 Suella Braverman hits out at 'criminal' UK human rights protections
It comes after in her speech, Ms Braverman vowed that sex offenders will be unable to change their name or gender, while also warning of a "hurricane of migration".
The Home Secretary also took aim at their opponents in the Labour Party, insisting "they like open borders"."The migrants coming in won't be taking their jobs," she said.
James went on to question: "What happens if the Tories lose the next election do you think they'll learn their lessons of lying or do you think they'll think 'we didn't lie enough'?
"I do not know..."
James later asked listeners: "How has the Tory Party ended up with Cabinet Ministers telling blatant lies on stage and their colleagues falling apart in broadcast interviews as they try to pretend to defend them?
"What has happened to the Conservative Party."
Read more: Tory London Assembly member Andrew Boff kicked out of Suella Braverman's speech for 'heckling'