'Little Rishi who can't stand up to people': Carol Vorderman reports lack of support for the PM in recent polling
7 June 2023, 15:32 | Updated: 7 June 2023, 16:06
Carol Vorderman explains statistical poll results which predicts hung parliament
Carol Vorderman reveals public opinion of Rishi Sunak and Sir Keir Starmer determined by a major statistical poll.
Maths genius Carol Vorderman broke down the statistics found in a representative multilevel regression and poststratification (MRP) poll of 10,102 voters across Britain undertaken by Focaldata on behalf of the civil society campaign, Best for Britain.
She told James O'Brien: "I have been involved this morning with the press conference launching with Best For Britain. This basically is the first major MRP poling. So it is a like a snapshot today where they are saying 'If there was an election now with the new boundaries for the constituencies - which I believe takes place next month - what would happen?"
The poll shows that while their lead has narrowed, Labour enjoys a 12pt lead over the Conservatives, which at an election would secure them 470 seats, a majority greater than 140 seats.
READ MORE: Health Secretary stops short of saying it's right for Cabinet Office to 'challenge' Covid inquiry request for WhatsApps
Ms Voderman explained that the research suggested that a hung parliament could be possible, as Labour look set to gain more seats than the Conservative Party but not a large enough majority to win the election.
She explained that this form of MRP is "very sophisticated", James added that this data collection predicted the 2017 election "bang on, including the shocks in places like Kensington".
Listen to James O'Brien's podcast Full Disclosure on Global Player.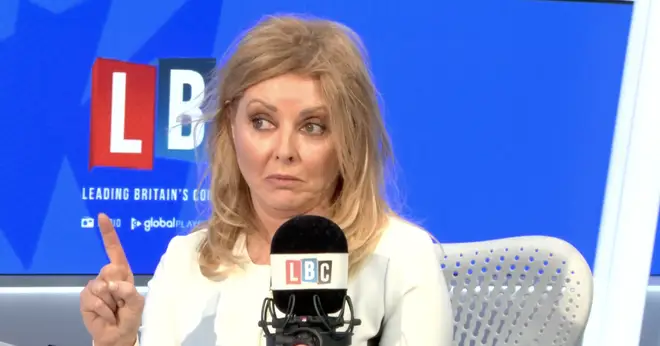 Listen and subscribe to Unprecedented: Inside Downing Street on Global Player
The media personality revealed what the poll had found about the public opinion of Rishi Sunak and Sir Keir Starmer.
"When they came to Sunak, the way he is described, he is 'less unpopular than the Conservative Party'," she told James as she broke into laughter.
Continuing, she said: "A lot of what people are saying is, 'Well he's not really strong enough, why can't he stand up to Johnson?'. People call him 'Little Rishi, Little Rishi can't stand up to people'."
The polling found people are frustrated by financial scandals involving the Prime Minister such as his wife's non-dom status and the heating grid which he upgraded to heat the swimming pool in his garden.
READ MORE: 'Who are you going to trust?': James O'Brien questions UK newspapers amid Prince Harry phone hacking trial
"And then you come onto Starmer," she started, "people say they are judging him against Tony Blair, absolutely not, they are judging him against Jeremy Corbyn".
"That's a win," James interjected.
Carol Vorderman explained Sir Starmer's description as "a bit meh", telling James: "They said he is competent but does he have the answers?"