James O'Brien criticises Rishi Sunak's watering down of 'illustrative' Network North projects funded by HS2 cut
10 October 2023, 16:24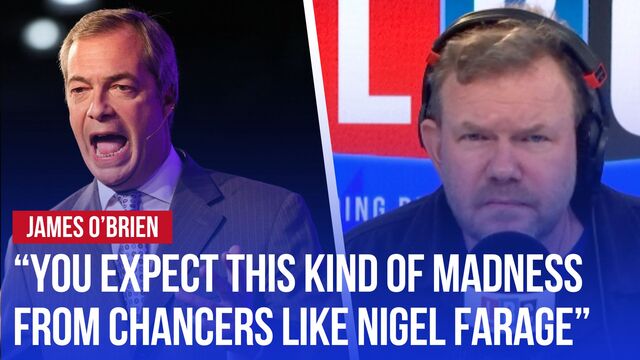 James reacts to Rishi Sunak watering down his Network North plans days after announcing them
The Prime Minister has rescinded his promise that the £36bn saved from scrapping HS2 would be utilised for other road, rail and transport links, claiming it was merely "illustrative" of what work could be carried out.
Reacting to the comments from the Prime Minister, James O'Brien began: "Reality itself has been completely broken."
Rishi Sunak asserted that he merely noted a "range of illustrative projects that could be funded," highlighting that "local leaders would be in charge" as opposed to Westminster politicians.
James continued: "An actual prime minister who promised professionalism, accountability and integrity can stand up in front of an actual Tory conference and announce a list of actual promises.
"Actual destinations for money saved by cancelling the link between Manchester and Birmingham and HS2."
READ MORE: Screaming protester glitter-bombs Keir Starmer after storming stage during Labour leader's conference speech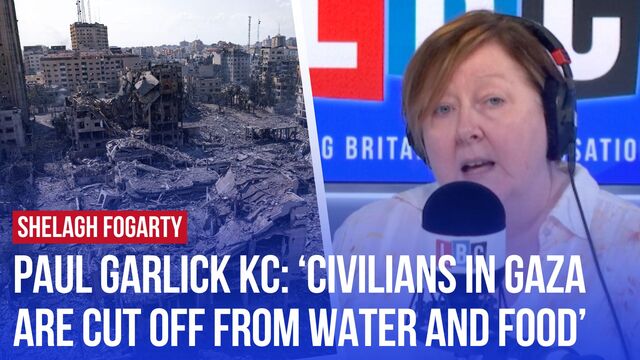 Paul Garlick KC: 'It's an act of genocide for Israel to continue a blockade on Gaza'
He added that "within days" the Prime Minister's list of announcements had been "rendered redundant," adding that they were merely "illustrative ideas for projects that could be funded," not necessarily projects that would receive any funding.
Aghast by the news, James continued, adding: "You'd expect this kind of madness from populists and chancers like Farage."
READ MORE: Yvette Cooper reveals she doesn't always feel safe walking home at night
The same list included a statement that The Leamside Line – a North East line closed in 1964 – will be reopened.
However, Transport Secretary Mark Harper said at the weekend that it was only "an example". A newer document said the £1.8 billion allocated to the North East from funding pots "could part fund the reopening of the Leamside Line".