'It's mad we're so sheep-like': James O'Brien highlights the 'political pertinence' of prisons after terror suspect escape
7 September 2023, 14:18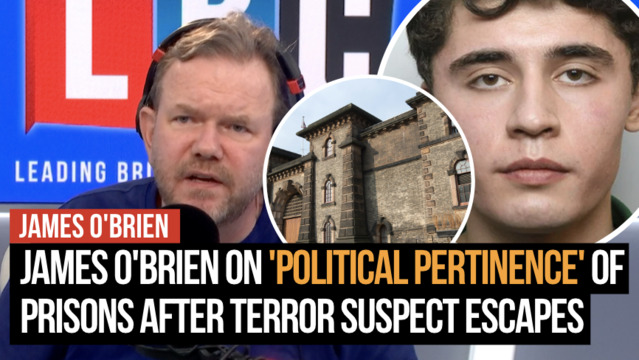 James O'Brien on 'political pertinence' of prisons after escape
James underscores the overlooked prison reform issue 'until someone escapes', emphasising that rehabilitation would curb 'recidivism' and expose systemic flaws.
James O'Brien delivered this monologue as a stretch of motorway heading towards the ports of Dover and Folkestone has been shut for 'enhanced security checks' as the hunt for an escaped terror suspect continues.
Former soldier Daniel Abed Khalife broke out of HMP Wandsworth yesterday morning by escaping from the kitchens and clinging to the underside of a delivery van.
He was awaiting trial at after being accused of leaving fake bombs at a military base.
James began by questioning: "Why aren't prisons more politically pertinent?
"You really have Tories queuing up to compete about who can be cruelest about convicts."
"But it's pretty obvious almost all of the data supports the notion that if you look after prisoners much better than we currently do, if you prioritise rehabilitation over encouraging recidivism then you reduce enormously the likelihood of reoffending."
Read more: How suspected terrorist Daniel Khalife escaped HMP Wandsworth 'on back of food truck'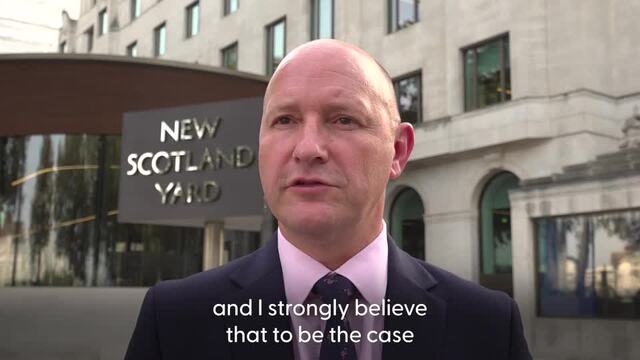 Met Police appeal for public help to find ex-soldier who escaped from prison
Kent Police said today: "The M20 coastbound carriageway between Junctions 8 and 9 has been temporarily closed due to delays caused by enhanced port security checks.
Drivers wanting to take the M20 near junctions 8 and 9 are being diverted away from the motorway. Freight is still allowed to use the M20.
Senior MP Michelle Donelan said that the prison escape should not be "politicised" as the hunt for Khalife continues.
James continued: "We've always said that the prison estate needs an upgrade and we need to expand the capacity," she told LBC.
"I saw one politician this morning being asked how come they could have only a third of people turning up for their shift at Wandsworth not too long ago. Did you know about that?
"You didn't know about that. I haven't talked about that, that's the kind of thing I should probably talking about.
"I don't know anything about that because it's not being reported on anywhere else."
"It's mad, right? That we are so sheeplike really. We are all seagulls ultimately even those of us who like to think that we're trawlers."
Read more: Murder suspect dies in police cell as body found in search for missing woman in Leicester