'A fish rots from the head': James O'Brien caller reacts to claims of misogyny in Downing Street during Covid Inquiry
2 November 2023, 13:17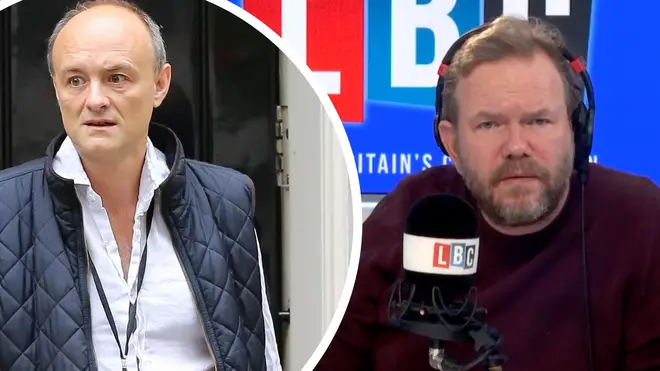 This caller responded to Dominic Cummings' denial that he had behaved in a misogynistic way towards a former senior civil servant.
WhatsApp messages shown to the COVID inquiry revealed that Mr Cummings had described Helen MacNamara, the former Deputy Cabinet Secretary, as a "c***", and said he would "handcuff her and escort her" from Downing Street.
"I don't care how it's done but that woman must be out of our hair – we cannot keep dealing with this horrific meltdown of the British state while dodging stilettos from that c***," he wrote.
In the light of the reports of misogyny, Carrie in Dublin told James O'Brien about how the large company she works at had a female CEO for the first time in history.
READ MORE: 'Ludicrous, bogus, nonsense': James O'Brien is astounded by Boris Johnson 'laughing at Italy' during the pandemic
She said that male colleagues, on a group call after the change of leadership were saying "I hear she's very capable" - a description which Carrie pointed out they hadn't used for male CEOs in the past.
"It wasn't received very well at all", she said, explaining how one colleague called her privately and told her: "I think it made you look silly."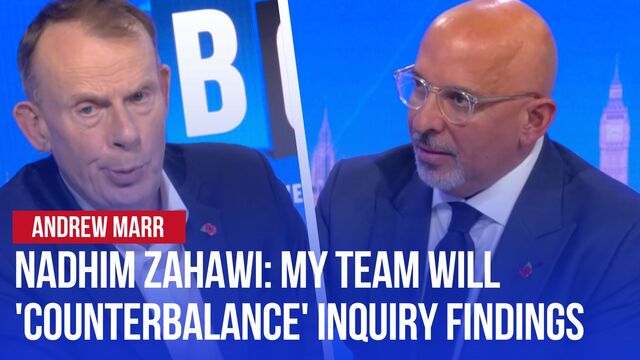 Nadhim Zahawi: My team will 'counterbalance' the current Covid Inquiry findings
"I just found it really offensive - of course she's capable!" the caller in Dublin told James, describing it as "unconscious bias and sexism", which is "going to take a lot of time and effort and people calling out bad behaviour".
"You called out unconscious bias...", James began.
"...yeah and I got scolded for it", Carrie finished, adding the incident means she is unlikely to speak up about such issues in the workplace again.
She turned her attention to the COVID Inquiry, describing how she was "speechless" at the behaviour of Boris Johnson and Dominic Cummings.
READ MORE: Covid inquiry as it happened: Boris's former adviser Dominic Cummings gives evidence
"The fish rots from the head - and oh my gosh did Downing Street stink in that period of time", she mused, prompting a chuckle from James.
Dominic Cummings has apologised for his language but denied that they were misogynistic.