James O'Brien takes aim at uninformed 'idiots' criticising Keir Starmer for not wanting to diverge from EU rules
22 September 2023, 13:25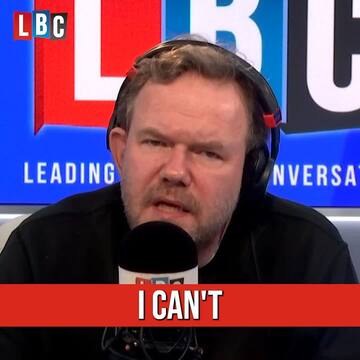 James O'Brien takes aim at 'idiots who don't know what they are supposed to be getting angry about'
James O'Brien goes after those 'who don't know what they are supposed to be getting angry about', spelling out why Keir Starmer doesn't want to 'diverge' from the EU.
James O'Brien spoke to listeners after the Daily Mail reported that Keir Starmer was caught on camera saying he won't 'diverge' from the EU.
James said: "I can't believe I have to say this stuff out loud.
"What The Daily Mail is getting cross about today is Keir Starmer explaining that he would not be in favour of giving British workers fewer rights in the workplace than European Union workers.
"What Keir Starmer is saying is that he would not be in favour of feeding food to British people that is measurably inferior and more prone to infection or disease than food that is being fed to people in the European Union without even a backward glance at the damage that they've already left in their wake".
Read more: 'We need a better deal': Sadiq Khan weighs in on Brexit row after Keir Starmer says he won't 'diverge' from EU
James continued: "So because Keir Starmer said that he didn't want to diverge from EU rules specifically in those areas, although quite what rules it is that people want to diverge from has never been made entirely clear.
"Probably money laundering legislation or similar techniques that would allow the super-rich to be even richer."
Read more: French-German plan to create EU 'inner circle' with space for the UK as Keir Starmer meets Macron in Paris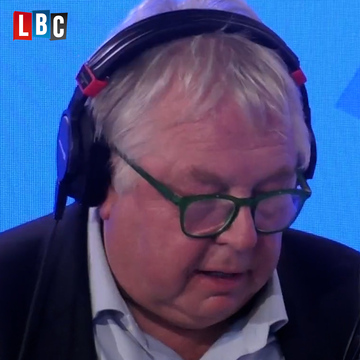 Jeremy Hunt tells Nick Ferrari that Keir Starmer wants to 'unpick Brexit'
The monologue comes after Jeremy Hunt told LBC's Nick Ferrari that Britain is already making a "tremendous success" out of leaving the EU and would continue to do so.
The Labour leader was revealed yesterday to have said "we don't want to diverge" from the EU if he becomes Prime Minister.
And he insisted there was "a lot more common ground than you might think" between Britain and Brussels despite our exit from the bloc.
James later added: "But he doesn't want to diverge from EU rules.
"EU rules that we helped make, in fact, I mean, until very, very recently, there's a very strong case for arguing that we were the driving force behind a lot of this legislation and that is why it goes so bonkers."