James O'Brien reacts to Boris Johnson 'squirming' under questioning on Partygate
30 May 2023, 14:56
Former Prime Minister Boris Johnson was questioned at Dulles International Airport in Washington on Saturday on the ongoing Covid Inquiry and the requested release of unredacted WhatsApp messages.
James O'Brien reacted to the former Prime Minister's responses to questioning.
James addressed listeners: "You might have been thinking, 'Yeah, I don't really mind, what's the big deal?'"
"Now you've heard him squirm like that... you've changed your mind...or you've heard him put forward reasons why what the inquiry wants to happen, shouldn't happen, have you actually been persuaded that Johnson is a man more sinned against than sinning?"
READ MORE: Legal battle looms after Covid inquiry demanded Boris Johnson's unredacted WhatsApp messages
Mr Johnson was referred to the police by the Cabinet Office last week over events at Chequers and Downing Street found in his official diary as part of official Covid-19 inquiry investigations.
Ministers now may face a legal battle with investigators to prevent messages from being obtained.
The request for the messages came on 28 April and includes both messages and diary entries from the former prime minister between January 2020 and March 2022.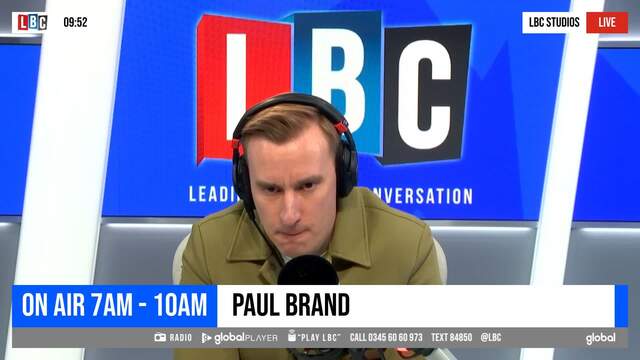 Caller believes Boris Johnson should be in jail for partygate infringements
READ MORE: Dummy coffee jars appear on supermarket shelves in London during cost of living crisis
In the airport interview, Mr Johnson claimed there was "absolutely nothing that constitutes Covid restriction rule-breaking," in the requested WhatsApp messages.
The former PM went on: "The whole thing is nonsensical."
The interviewer also asked Mr Johnson: "Who is trying to stitch you up, Mr Johnson?"
To which he replied: "You may well ask."
He concluded: "Somebody somewhere thinks it is sensible to do this, I don't."