'It's rising the longer it goes on!': James O'Brien is surprised by increasing support for strike action
14 August 2023, 13:46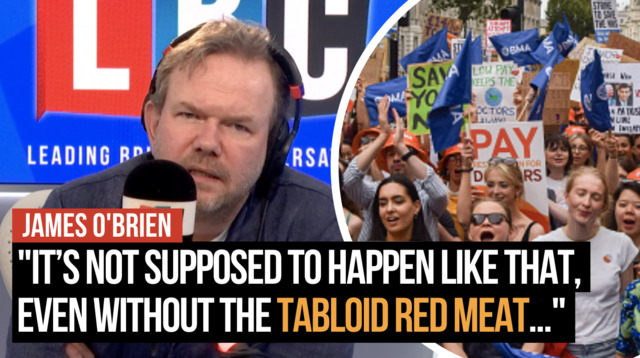 James O'Brien is surprised by rising support for strike action
James O'Brien explores the rising support for education strikers following the findings of a poll in The Times.
James O'Brien said to listeners: "They have now turned around to me and said, 'Look, we really need your support now.
'We really, really want to improve this job. We want to make this job better for ourselves and future generations.
'We want to make teaching a more respected and respectable profession than it has been rendered by these politicians.'"
It comes as the Association of School and College Leaders union (ASCL) accepted a pay rise at the beginning of July this year.
Union members have walked out for a total of eight days since February amid the ongoing pay dispute.
READ MORE: Teachers strikes called off as all four education unions accept 6.5% pay rise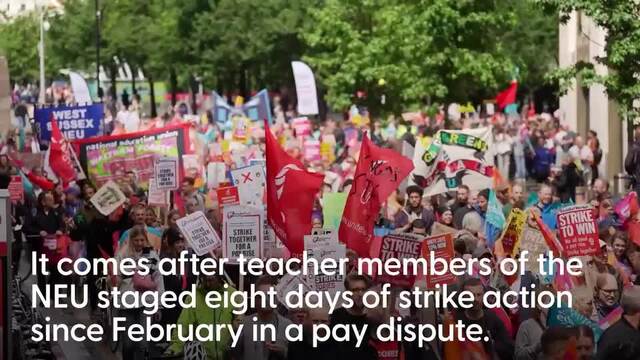 Union accepts pay rise for teachers in England and calls off strikes
James continued: "And the British media queues up to say, 'No, I'll entrust you with my children's education and safety but I certainly won't trust you when you tell me you've got no choice but to go on strike.'"
"It's rising the longer it goes on, it's not supposed to happen like that, I don't think even without the tabloid red meat…but up it goes!"
But the industrial action originally planned for the autumn term will no longer go ahead following the pay deal.
Education Secretary Gillian Keegan said: "The decision of the largest teaching union, the National Education Union, to accept the 6.5% pay rise offered by the Government is good news for teachers, good news for parents, and most of all, good news for children."
READ MORE: Junior doctors' strikes costing NHS £1bn as health secretary labels fresh wave of industrial action 'reckless'