James O'Brien can't stand the 'completely debasing' behaviour of Donald Trump and Boris Johnson
9 June 2023, 13:24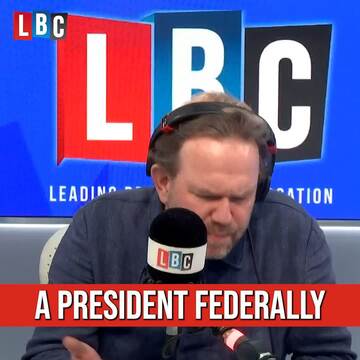 James O'Brien wonders how to stay shocked by continuing revelations and scandals
After former US President Donald Trump was indicted on seven charges over allegations that he mishandled classified documents, James O'Brien compared this to the questions Boris Johnson will face as part of the COVID inquiry.
James O'Brien spotted the parallels immediately, saying: "A president federally indicted for stealing top secret documents, a PM facing a potential suspension for lying through his teeth and then lying about lying."
Referring to the phone hacking trial involving the Duke of Sussex and The Mirror Group, he added: "If they both get off, it's a bit like Prince Harry's legal case - the evidence of wrongdoing is irresistible! It comes down to legal niceties and technicalities."
James continued: "These two men [are] in situations that if I had sat here in 2016 and talked to you about a federally indicted President of the United States of America stealing top secret documents and lying about it - never mind lying about an actual election result, still lying now years after the event, years after seeing his armed supporters seek to storm the capital calling for the blood of his own Vice President."
READ MORE: Donald Trump professes he is an 'innocent man' as he is indicted on seven charges in classified documents investigation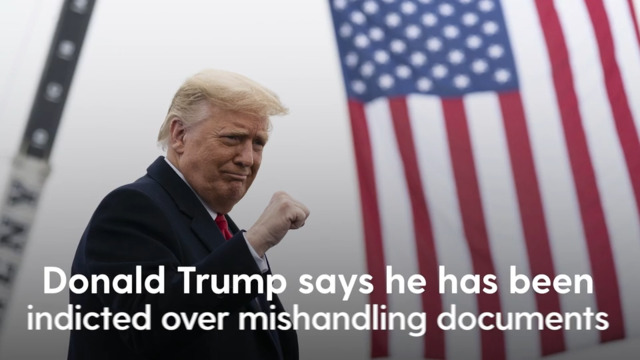 Donald Trump says he has been indicted over mishandling documents
Listen and subscribe to Unprecedented: Inside Downing Street on Global Player
James continued: "And then the British equivalent, the Poundland equivalent, Boris Johnson over here just riding roughshod over the most basic requirements of decency and standards."
"It's just breathtaking!" he exclaimed, reiterating that if he could have mentioned just a few of these stories back in 2016, ahead of time, "you wouldn't have believed me, but here we are looking at it square in the face".
James added: "Trump completely debasing the office of US President, Johnson completely debasing the office of UK Prime Minister, and the British public I think possibly now, [are] almost battered into submission by the avalanche of wrongdoing and denial that both men have inflicted upon their respective countries."
READ MORE: Health Secretary stops short of saying it's right for Cabinet Office to 'challenge' COVID inquiry request for WhatsApps