'What?!': James O'Brien expresses shock at British five-year-olds being shorter than western peers
21 June 2023, 13:56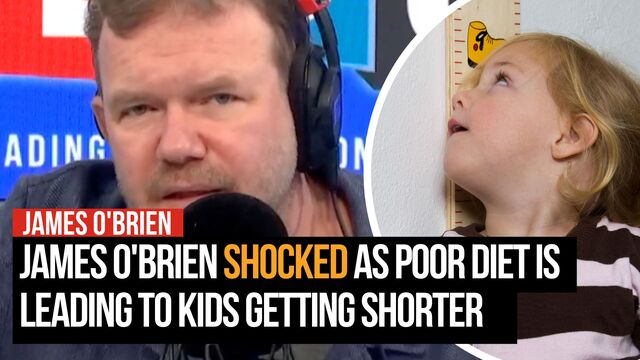 James O'Brien shocked by news that poor diet is leading to kids getting shorter
James O'Brien responded to the data put together by the Non-Communicable Diseases Risk Factor Collaboration which shows that British children are up to 7cm shorter than their Dutch counterparts.
"What? We're getting shorter?!" James O'Brien exclaimed.
"This is supposed to be the sixth richest economy in the world they keep telling us, they're constantly banging on about growth, and we're actually getting shorter because our diets are so rubbish?" he pondered.
READ MORE: Chancellor says Government will 'stick to its guns' as UK inflation stays at 8.7%
"Why is this happening, what is going on?" James wondered aloud.
He continued: "The state of our national diet is so crumby, that our children are falling down an international league table of height."
"They are getting comparatively shorter as a consequence of the crud that we - often without realising that we are doing them harm - are feeding them", he added, as a poor diet was blamed for the decline in height.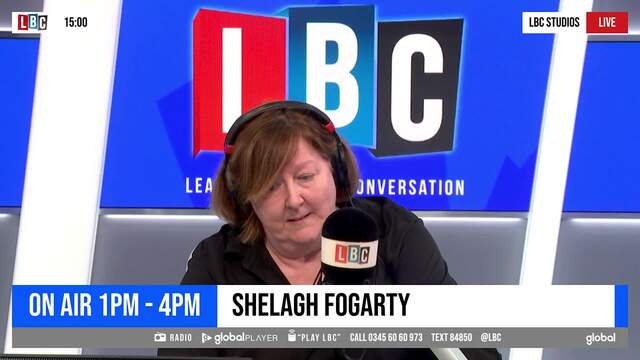 Shelagh Fogarty disagrees with hiding children's gender identity changes from parents
READ MORE: School that allowed pupil to identify as cat facing 'pupil safety' investigation
"Your own children are eating so much rubbish that they're getting measurably shorter compared to their peers all around the world, but you're going to get obsessed about a schoolboy who thinks he's a dinosaur", he said.
This came after a pupil at Rye College in East Sussex identified as a cat and was defended by her teacher, who called another pupil "despicable" for disagreeing.
Education Secretary Gillian Keegan has reportedly ordered an investigation into "pupil safety" at the school.
The Telegraph has also reported that other schools are allowing children to identify as horses, dinosaurs and moons.