'It's bizzare': James O'Brien wants to understand New Conservatives' immigration stance
4 July 2023, 12:28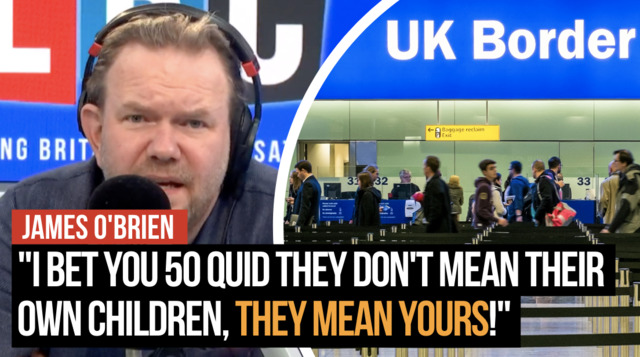 James O'Brien tries to comprehend the "feudal" views of Tory MPs
As 25 Tory MPs call for immigration to be "drastically" reduced, James O'Brien tries to explain the "feudal" nature of their desire.
James O'Brien said: "There's no money on earth that would be enough to turn me into an efficient fruit picker or indeed, a radish sorter", he added, referring to one of the New Conservatives, Tom Hunt, and his comments about working in a radish sorting factory.
James said he also has "great admiration" for care workers, adding: "I cannot understand how you end up wanting to tell them that they're not welcome here", referring to the plans to scrap visas for foreign care workers.
"The idea of being on call for 8, 10, 12 hours, having to work really difficult shifts, again regardless of the pay, I would not want to do that unless I had very little choice", James said.
READ MORE: 'New Conservatives' insist loyalty to Rishi Sunak as they call for 'drastic' cut to immigration levels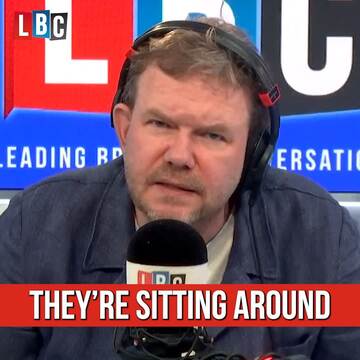 James O'Brien blows apart irrationality behind Tory MPs calling for tighter immigration controls
He said that the job should be taken on by people who have a "capacity for care and compassion, which I don't see much evidence of among the 25 MPs who've styled themselves the New Conservatives".
"Now they're saying that one of the ways in which we might drive down immigration would be to stop people getting degrees, but I bet you 50 quid they don't mean their own children - they mean yours!" he exclaimed, calling it a "bizarre" and "almost feudal" mindset.
READ MORE: Rishi Sunak facing threat from right of Conservative party, as MPs demand cuts to 'destabilising' mass migration
"It's the other side of cap doffing. These are deeply inadequate people who think that we should be doffing our caps to them, and yet they march around the place claiming that they're speaking up for ordinary people or this mythical working class person who wants 30p Lee to defend his corner", James added.
"I'm yet to come across anybody in that category", he jabbed, "but if you are in it, I'd look forward to you explaining how encouraging colleagues to eat cat food is a great way of fighting back against the man, or indeed the establishment".