'I think they're the loneliest voters in Britain', James O'Brien claims after Tories' double by-election defeat
20 October 2023, 12:44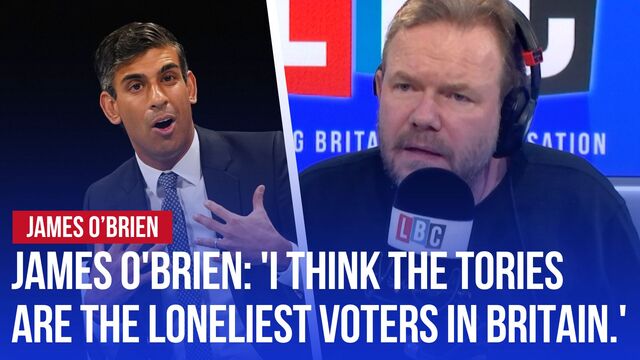 James O'Brien appeals to lifetime Tory voters who couldn't previously imagine voting otherwise
James O'Brien appeals to lifetime Conservative voters who couldn't previously imagine voting otherwise - asking how they feel following the Tories' record-breaking by-election defeats.
James O'Brien spoke to listeners after Tamworth and Mid Bedfordshire both went from blue to red early on Friday morning, overturning huge majorities in both constituencies.
James began by asking: "How bad is it now for the Tories?
"I think you must be the loneliest people in British politics.
"Even for Labour supporters who were very unimpressed by Jeremy Corbyn, at least there was still a cabinet full of people you could get behind even if you struggled to get behind the actual leader.
"For four lifelong Conservatives dyed in the wool Conservatives, One Nation, Conservatives, decent, honest Conservatives, what the hell has happened to you now?"
Labour's Sarah Edwards defeated Tory Andrew Cooper in the Tamworth by-election in the early hours of Friday morning. Ms Edwards won 11,719 votes in the race compared to Mr Cooper's 10,403 - giving her a majority of 1,316.
Tamworth saw a turnout of 3.9% or a total of 25,630 votes. The vote was a huge 23.9% swing from the Conservatives to Labour.
Read more: Labour wins Tamworth by-election from Conservatives, wiping out huge majority in 'phenomenal' result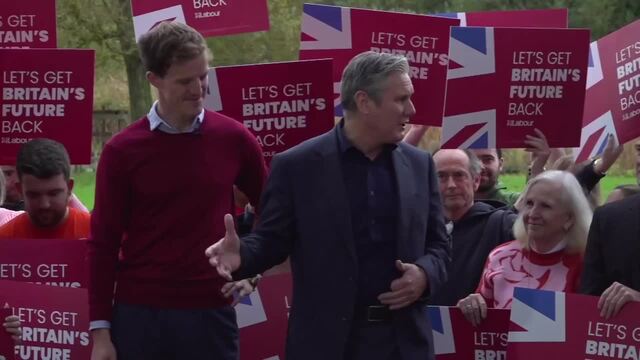 Starmer hails by-election victory in Mid-Bedfordshire
James continued: "Not even your party, but what's happened to you.
"You knew that leaving the European Union was a ridiculous idea. You knew they were lying about it.
"You knew that when Boris Johnson purged everyone from your parliamentary party who was prepared to tell the truth, it was going to cause some form of apocalypse at some point further down the line."
Shadow cabinet member Steve Reed told LBC that Tamworth wasn't even a target seat for his party, as he hailed the "astonishing" result.
The by-election was triggered after MP Chris Pincher stepped down amid a sexual misconduct scandal.
James then went on to say: "So if that's you, good grief. You're thinking to yourself. James is describing me. I can't quite conceive.
"If you'd asked me in 2015 if I could envision ever voting for any party other than the Conservatives for the rest of my life...I think you are probably the loneliest voters in Britain."
Read more: Labour win Mid Bedfordshire from Tories in by-election, overturning huge majority in seat held by Tories since 1931