'How have we ended up with a snake oil salesman as Defence Secretary?' James O'Brien asks
31 August 2023, 12:14 | Updated: 31 August 2023, 12:46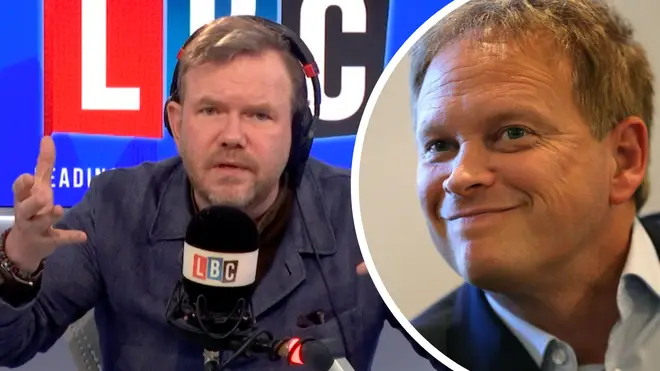 As Rishi Sunak carries out his cabinet reshuffle, James O'Brien wonders why Grant Shapps has been appointed to his new position.
James O'Brien said he was "confused and perhaps discombobulated" while reflecting on the "absolute absurdity of a country where somebody who made their fortune, made enough money to allow him to go into politics by selling get-rich-quick schemes on the internet under a variety of false names", could become the Defence Secretary.
Here, one of the names James was referring to was seen in a photo that emerged of the Conservative MP wearing a badge that read "Michael Green".
READ MORE: Grant Shapps replaces Ben Wallace as defence secretary after warnings world becoming 'more insecure and more unstable'
"Grant Shapps is spectacularly unsuitable, I would argue...to be Secretary of State for Defence, but surveying the talent puddle that constitutes the current Conservative Party, he's far from the worst offender", he said.
He brought up Jacob Rees-Mogg and Nadine Dorries, saying that they are "struggling to reach double figures when you add one IQ to the other".
He reminded listeners of Home Secretary Suella Braverman's interaction with a Holocaust survivor, where she refused to apologise for using words such as "invasion" in reference to migrants.
Having looked at past and present cabinet-level Conservatives, James noted that one might have assumed that "there's no earthly way" that a Prime Minister would make "essentially a snake oil salesman using false names" Defence Secretary.
"There must be some obstacles to promotion to Chairman of the Conservative Party" in this context, James added, taking listeners back to David Cameron's premiership, during which time, Mr Shapps held the position.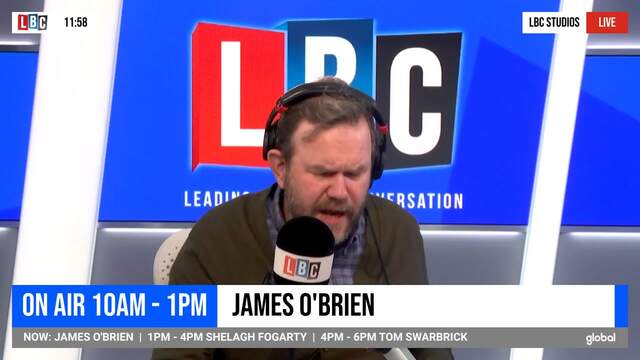 James O'Brien briefly reflects on the political trajectory of Grant Shapps
He also referred to his upcoming book, How They Broke Britain, explaining how "checks and balances that we once took completely for granted have exploded", and that it goes back to a time before Brexit.
"Truly astonishing when you pause for a nanosecond to think about it", he mused, adding: "What really worries me is that there is a part of me, as I list this litany of madness...that thinks maybe it's okay."
He expanded on his point, describing it as "a lifebelt that you cling to in this ocean of moral corruption, of egregious behaviour, of impunity".
READ MORE: Ben Wallace steps down: Former Defence Secretary's best LBC moments
James listed Mr Shapps' previous roles as Secretary of State for the Home Department, Transport, Business, and Energy, adding these positions were given to him in the space of a year.
"How has this happened?" he asked, praising the outgoing Defence Secretary Ben Wallace for being "the most competent and most credible member" in the last few cabinets.
"How have we ended up with a snake oil salesman as Secretary of State for Defence?" he wondered again.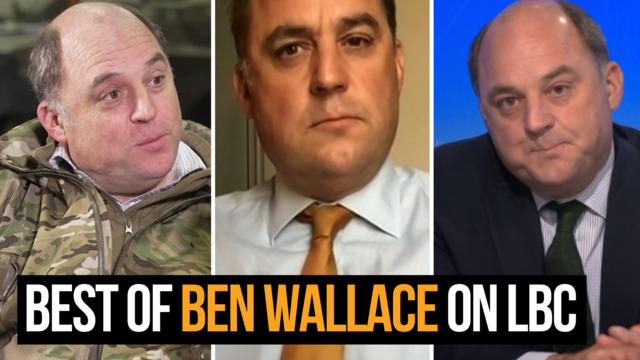 LBC looks back at his best moments as Ben Wallace' steps down as Defence Secretary