'Tummy ticklers': James O'Brien slams the media for lack of focus on Boris Johnson and the Partygate scandal
2 June 2023, 12:13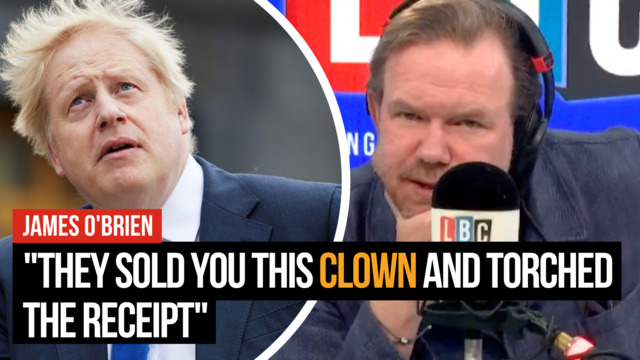 James O'Brien exposes the complicity of 'tummy ticklers' who facilitate Boris Johnson
James O'Brien hit out at the government and the media this morning as a legal battle continues over requested Whatsapp messages by Covid-19 Inquiry investigators.
With the government's decision to take legal action to prevent Covid-19 Inquiry access to unredacted WhatsApp messages, James O'Brien became increasingly irate.
He began by questioning why "it continues to elude" the British media "just how serious the situation that we find ourselves in is."
Before he slammed the press, saying: "Then I remember that it doesn't (elude them) because almost all of the newspaper editors and their little patsies in broadcast media are on Boris Johnson's side!"
"They're not just on Boris Johnson's side, they are Boris Johnson's side, they are his cheerleaders!" he exclaimed.
He continued: "They spent how many years tickling his tummy and chuckling at his ludicrous jokes and going along with his lies and pretending it's all just a game...they sold you this clown and then torched the receipt."
READ MORE: Boris Johnson to hand over 'all unredacted WhatsApp' messages directly to Covid inquiry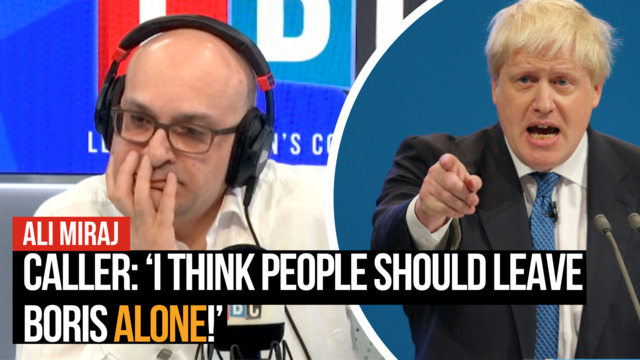 People should 'leave Boris alone!' says this Ali Miraj caller
James then turned to the government: "It is absolutely incredible that the people who thought the investigation, the inquiry might finally shed some light into what actually happened are now being told by the same government that instigated the inquiry that we are going to court to keep evidence out of the hands of the judge."
"Think about that in the context of a criminal case..."
READ MORE: Boris Johnson's WhatsApp messages cast a shadow on the upcoming Covid Inquiry: A prelude to Conservative chaos?
James became increasingly incensed "Okay, next time someone is on trial for a disgusting crime you tell me whether they should decide what evidence gets put before the court or whether the flipping court should!"
He concluded by criticising the media again: "It's not normal this, these are not serious people and their stranglehold upon the flow of information from politics to population is now so complete that Philip Schofield is still on my television."
Former Prime Minister Boris Johnson has said that the government's choice to take legal action was not his decision, claiming he is happy for the inquiry to see his unredacted messages.
He said: "While I understand the Government's position, I am not willing to let my material become a test case for others when I am perfectly content for the inquiry to see it."