Wes Streeting invites the government to steal Labour's policy to solve 'dickensian' NHS dentist crisis
23 October 2023, 13:43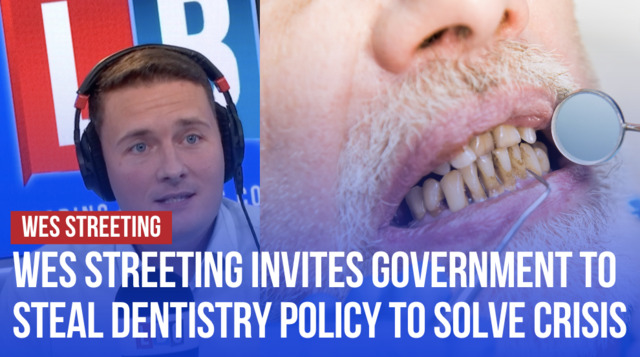 Wes Streeting invites government to steal dentistry policy
With three in 10 people taking sick leave for toothache, the Shadow Health Secretary unpacks the crippling dental crisis engulfing the UK's health service.
The Prime Minister is under mounting pressure over his claims about the state of dentistry, as figures reveal that the number of active NHS dentists in England is at its lowest level in a decade.
Millions of people have been left unable to book checkups or have toothaches fixed, with many turning to homemade efforts to fix ongoing pain.
Shadow Health Secretary Wes Streeting hosted James O'Brien's slot on Monday as part of 'guest host week' and began by addressing the crippling dentistry crisis the UK's facing.
Wes described how Labour would implement a "dentistry package" that would comprise "700,000 extra appointments a year" the "targeted recruitment of dentists into areas with shortages" and "the supervised toothbrushing program".
Their proposal costs "£111 million a year" and would be funded by "abolishing the non-Dom tax status" asserted Wes.
An increasing number of dental surgeries do not offer NHS-funded work, with the British Dental Association highlighting that a £3bn dental budget has failed to keep up with inflation and population growth over the past 10 years.
Read more: Government to probe why Met Police concluded 'jihad' chant and 'Muslim armies' signs at Palestine demo were lawful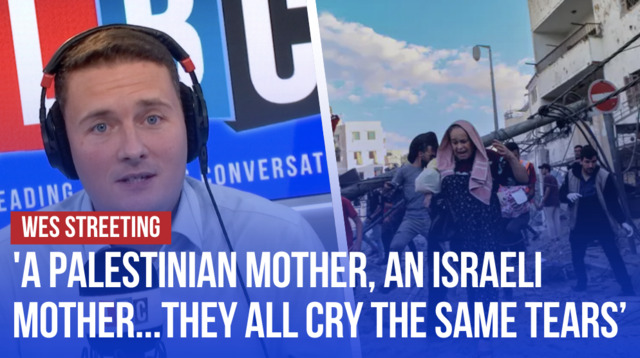 We need to 'bring women together' amid Israel-Gaza war says caller
Continuing, the Shadow Health Secretary said: "Maybe you're one of those people who is pulling your hair out because you can't get a dentist appointment.
"Maybe worse still, maybe you're one of these people who are pulling their teeth out."
Citing cases that have been aired in Parliament, Wes spoke of stories of people "pulling out their teeth" as they can't acquire a dentist appointment.
Read more: 'It's the Israeli government': Student Marie Andersen tries to defend vile anti-Semitic poster causing global fury
"I mean, who would have thought we would have DIY dentistry in 21st century Brits?" noted Wes, adding he believed the situation was "Dickensian".
With dentists leaving the NHS system, almost 6 million adults have failed to get an NHS dentist appointment in the past two years, according to a recent analysis by the BDA.
Concluding, Wes encouraged the Government to "nick Labour's policy" urging any ministers who would be listening, adding he would "cheer" them off if they did.