'She definitely has something on him': Caller and James O'Brien debate why the PM hasn't sacked Suella Braverman yet
10 November 2023, 13:25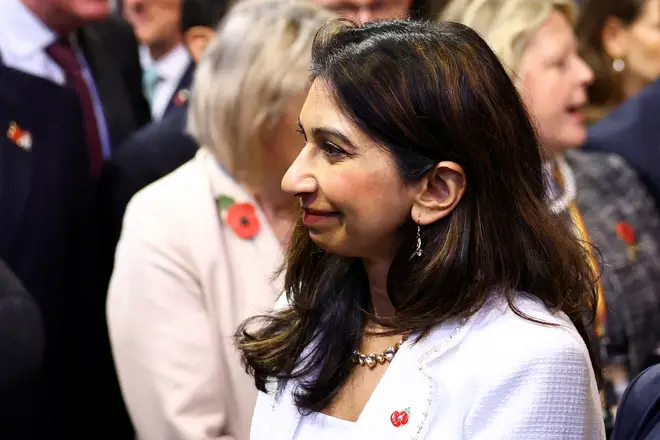 Haziq expresses his concerns to James O'Brien over recent remarks made by Home Secretary Suella Braverman, after she accused the police of "playing favourites".
Haziq in Stoke spoke to James O'Brien as Rishi Sunak is facing growing calls to sack Suella Braverman over her "unprecedented and worrying" comments on Armistice Day protests.
Haziq said: "I've been listening to this for the past few weeks now, starting with the Israel-Hamas conflict and moving off into sort of the comments that the Home Secretary has made.
"And when you ask a question, you know, 'why isn't Rishi Sunak doing anything?' or 'what should he do?' the only logical conclusion is that, you know, she definitely has something on him."
Read more: Calls grow for Suella Braverman to be fired over police bias comments, despite backing from Rishi Sunak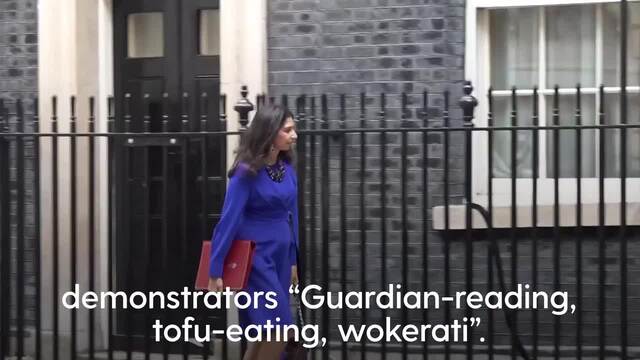 Suella Braverman in profile
It comes as Ms Braverman has been accused of stirring up far-right sentiment with comments about the pro-Palestine protest planned for Armistice Day on Saturday, with an article accusing the police of bias.
Downing Street said it did not clear her piece, which accused police of "playing favourites" with protesters, but Mr. Sunak still has confidence in the Home Secretary according to No.10.
Haziq continued: "The way I see it, you know, what is the point of an armistice? It's to call for a ceasefire. Anyone who fought in the wars must understand that this needs to come to an end.
"No matter which side you stand on, innocent men, women and children are being killed on both sides.
"So for a Home Secretary, who is responsible for the safety of this country, to come out and say stuff like this to divide a nation is ridiculous."
James replied: "It is extraordinary, and then on top of that, to malign the police, claim that the maligning of the police had been cleared by Downing Street and then have Downing Street telling journalists that it hadn't been signed off at all.
"I mean, how bad does it have to get..."
He concluded: "You know, I thought the stuff that's coming out of the Covid inquiry was bad but you know, this is just sort of pushed it over the edge for me."
Read more: 'I've always respected the operational independence of the police', education minister says amid Braverman 'bias' row